Adelaide-based lithium developer Core Lithium has received a $6 million Federal Government grant to help it produce battery-grade lithium hydroxide.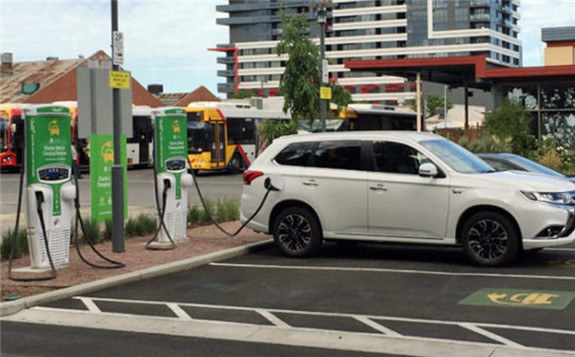 The funding under the Modern Manufacturing Initiative will be used by Core Lithium to build a pilot processing facility for the production of battery-grade lithium hydroxide (LiOH) at Darwin Harbour's Middle Arm Industrial Precinct in the Northern Territory.
Core Lithium this year received federal major project status for its proposed Finniss Lithium Project in the Northern Territory, which aims to be Australia's first lithium mine outside of Western Australia.
The company's immediate goal is to export spodumene concentrate from the Finniss Project, located 25km from Darwin Port, and says it is on track to commence construction before the end of this year, subject to financing, with the first production by the end of next year.
Lithium is used to make batteries and is becoming increasingly in demand alongside the rise in popularity of electric vehicles and renewable energy storage systems.
The company says the Finniss project is one of the most capital-efficient lithium projects in Australia.
A scoping study is being carried out to determine the potential to capture more of the lithium value chain through downstream processing of the concentrate to produce LiOH.
The study will be followed up with feasibility studies, which are being supported by the grant. The studies are being carried out in parallel with the Company's primary focus of developing the Finniss Project in line with its production timeframe.
Core Lithium managing director Stephen Biggins said the company had identified a unique opportunity to capture an increased portion of the lithium value- chain.
"Core believes that it has a key role to play in meeting the future lithium supply gap, which is expected to grow at a rapid rate as the demand for electric vehicles and renewable energy ramps up over the next decade," he said.
"With this grant secured, we look forward to potentially realising the long-term value of developing a lithium hydroxide plant in the Northern Territory."
Core Lithium also announced to the ASX last week it had signed an agreement to connect the Finniss project to the electricity grid.
The announcements led to a more than 20 per cent jump in its share price last week, closing at $0.285 on Friday.
The company with a market cap of $317 million was ranked No.86 in InDaily's 2020 South Australian Business Index.