South Korean shipbuilder Korean Shipbuilding and Offshore Engineering (KSOE) has secured building orders for seven new LNG carriers.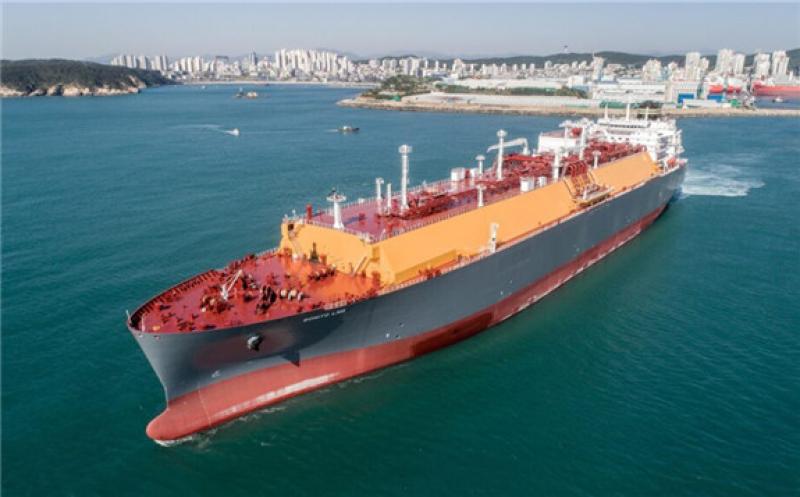 The firm received three separate orders, one order for three newbuild carriers and two orders for two carriers each. The first, for three carriers, was placed with KSOE subsidiary Hyundai Heavy Industries by an Asia-based owner, with delivery scheduled for 1 January 2025. The order was valued at 678bn South Korean won, or around $196mn per vessel.
A second order for two newbuilds was placed with fellow KSOE subsidiary Hyundai Samho Heavy Industries (HSHI) by an unnamed European shipowner for delivery by 31 March 2024, with the value ordered at W463bn, equivalent to around $201mn for each vessel.
And the third order was for two vessels, also placed with HSHI from a Liberia-based owner and due for delivery by 22 August 2024. This order has been valued at W421bn — around $182mn for each vessel. This final order may be linked to long-term charter agreements signed between Russian state-controlled shipowner Sovcomflot and TotalEnergies earlier this month, with the shipowner behind previous orders by unnamed Liberian firms at HSHI.
KSOE received orders for four LNG carriers last week, with two separate orders placed for two newbuilds each. The values of the two orders were W458bn and W454bn.