German chemicals producer BASF and Cellforce Group, a joint venture between Porsche and Custom Cells, have agreed to develop high-performance battery cells for electric vehicles (EVs).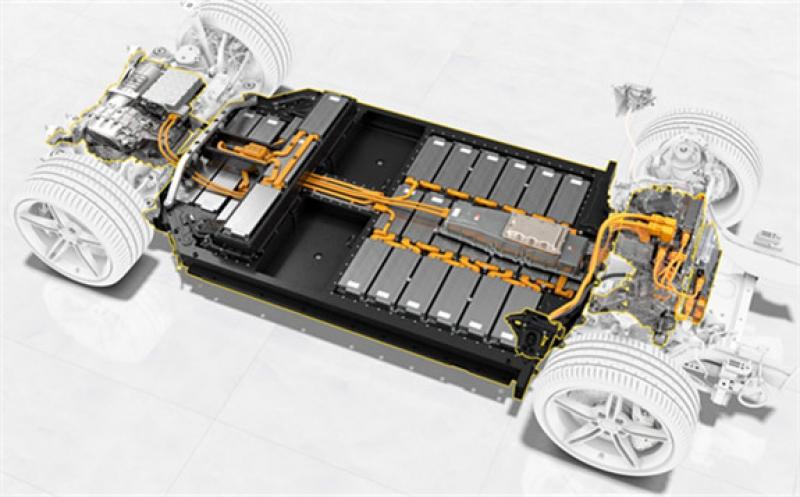 BASF will provide Cellforce with high-energy density nickel-cobalt-manganese (NCM) cathode materials for its battery production plant in Tubingen, Germany. The plant is expected to begin operations in 2024, with an initial capacity of 100 MWh/yr that can power 1,000 motorsport and high-performance EVs.
BASF will provide the chemicals from it Hrjavalta plant in Finland, while production waste from the Tubingen plant will be sent to BASF's Schwarzheide battery recycling plant in Germany from which the lithium, nickel, cobalt and manganese will be recycled.
"With battery recycling, we can ensure that valuable materials are kept in the production loop and further reduce the CO2 footprint of our cathode materials by an expected total of up to 60pc," BASF board member Markus Kamieth said.
Michael Steiner, a member of Porsche's executive board for research and development, called the partnership a "win-win" for both parties and emphasised the creation of sustainable access to battery materials.
"European sources for the materials nickel and cobalt, the associated security of supply and the short transport routes from Schwarzheide to Baden-Württemberg in Germany were all important arguments for the decision to work with BASF. The battery cells — especially the cathode active materials — are at the centre of considerations here," Steiner said.
Porsche aims to be CO2-neutral by 2030, so a "low CO2 footprint, closed-loop recycling and sustainability are increasingly in the foreground", he said.
Although the Cellforce plant is small in comparison with other, larger battery plants being built in Europe, it will be a testing ground for higher-energy-density battery chemistries, the companies said.
High-energy-density NCM cathode materials are likely to contain higher levels of nickel, but high-nickel battery chemistries are less stable than their lower nickel and lithium-iron-phosphate counterparts and so require rigorous testing.