Pittsburgh International Airport has become the first airport in the world to be completely powered by an onsite natural gas and solar microgrid, serving to increase the airport's resilience and reliability by isolating it from potential power grid outages.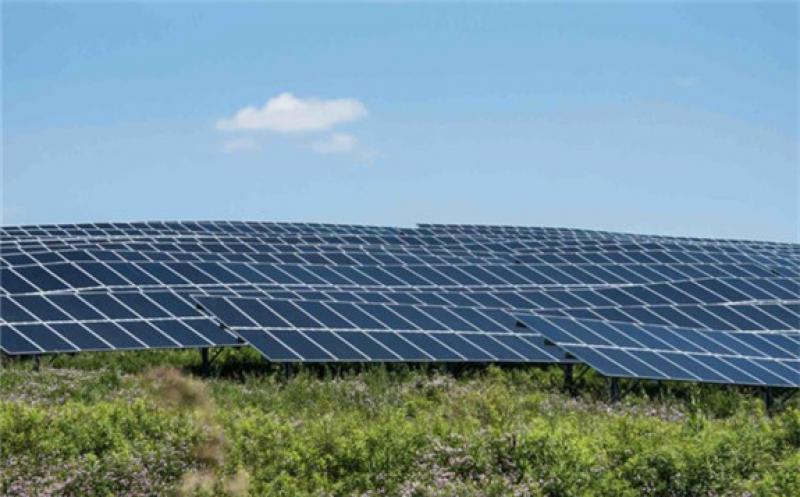 The first-of-its-kind microgrid combines more than 20MW worth of electricity generated by nearly 10,000 solar panels and five natural gas-fuelled generators utilising the onsite Marcellus Shale gas wells – the equivalent electricity necessary to power 13,000 residential homes.
Supplying electricity to the entire airport, including terminals and airfield, as well as the Hyatt hotel and Sunoco gas station – which at its current peak yields demand of approximately 14MW – the newly unveiled microgrid will help shield Pittsburgh International Airport (PIT) from any potential power outages that have, in the past, resulted in the cancellation of thousands of flights.
The microgrid also serves as an important long-term benefit as PIT moves towards building what it is calling "the smartest airport in the world" in the form of its new terminal project.
"Pittsburgh International Airport is now one of the most site-hardened public facilities in the world while at the same time becoming more sustainable," said Christina Cassotis, Pittsburgh International Airport CEO. "That's a tribute to the innovative culture of our team, and we hope this project can be a model across the industry."
In addition to the onsite natural gas wells, a solar farm consisting of 9,360 solar panels spread across eight acres ensures that the microgrid has more than enough electricity to cover the airport's needs.
Nevertheless, the microgrid will remain connected to the local grid as an option for emergency or backup power if needed.
"Our region has innovation in its DNA, and the construction of this microgrid reflects the work that has been done at the airport to maximize public safety and sustainability," said Rich Fitzgerald, Allegheny County Executive.
"I'm extremely proud that the airport is utilising nearly 10,000 solar panels as a source of sustainable energy. It, along with the other mix of energy generated at the airport, continues to position this facility as an industry leader."
The project, which began construction in the midst of the global COVID-19 pandemic, received the go ahead from the Allegheny County Airport Authority Board of Directors in 2019, awarding a 20-year contract to build, maintain, and operate the microgrid at no cost to the airport to Peoples Natural Gas, a regional natural gas service and subsidiary of Essential Utilities.
"Essential Utilities and Peoples Gas are proud to be an integral part of the airport microgrid project," said Christopher Franklin, chairman and chief executive officer, Essential Utilities.
"We're demonstrating how new, alternative energies like solar can be integrated with traditional power sources like natural gas. This energy solution provides the airport with a more resilient power supply, as well as reducing its emissions."