Maxeon Solar Technologies has taken the wraps off another AC solar panel – and it looks like this one will be heading to Australia very soon.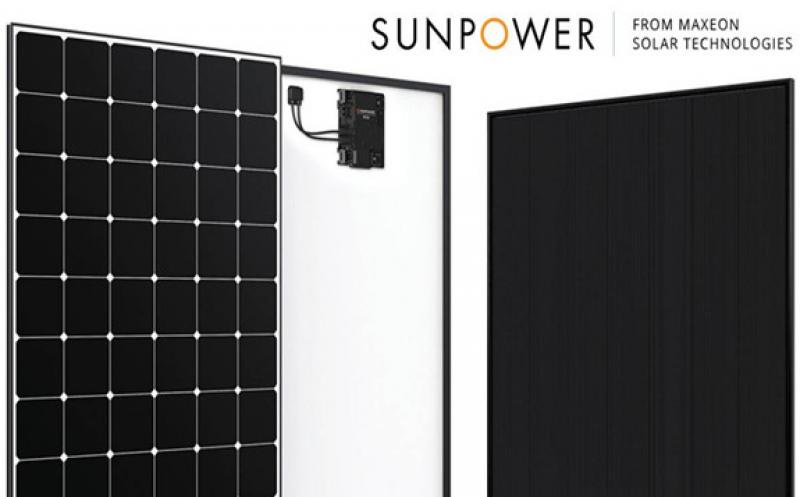 In most home solar installations, multiple panels connect to a single string solar inverter. But a system with AC solar panels features modules with a factory-fitted microinverter on the back of each.
The use of microinverters provides a number of benefits over a string inverter, among them panel level optimisation and monitoring, and the conversion of DC power to AC at the point of generation. This means high voltage DC cables don't need to run through the roof.
In a string inverter scenario, one shaded solar panel impacts the performance of all panels in that string. Using microinverters, only the shaded panel's performance is affected.
SunPower spinoff Maxeon Solar Technologies' SunPower Maxeon 5 AC solar panel is already available in Australia; and another should be joining it soon – the SunPower Performance 3 AC.
"Today's customers are increasingly demanding, they expect top quality and peace of mind from their solar systems," said Jeff Waters, Maxeon Chief Executive Officer. "These are the main reasons behind the success of our first AC panel under the Maxeon product line."
Mr. Waters said the addition of a Performance line AC solar panel will enable Maxeon to tackle different market segments with a "value line business proposition"; which I believe is corp-speak for "cheaper".
Maxeon SunPower Performance 3 AC Specifications
It's often the (frustrating) case when manufacturers make announcements regarding new solar panels that these contain more fluff than substance – and Maxeon didn't disappoint. But I found a datasheet here (in German) for the black version that reveals the following:
Wattages: 370W, 375W, 380W, 385W
Panel efficiency: 18.9%, 19.1%, 19.4%, 19.6%
Microinverter: Enphase IQ7A
Temperature coefficient: −0.34 %/°C
Weight: 22.2kg
Dimensions: 1160mm X 1690mm X 35mm
25 year product/performance warranty. (Microinverter: 25 year limited product warranty from Enphase. AC modules must be connected to the Enphase monitoring hardware – Envoy – for the Enphase product guarantee to apply.)
Minimum guaranteed output in the 25th year: 87.2%
Assembled in China
Compared with the Maxeon 5 AC, the Performance 3 AC is heavier and less efficient, and the temperature coefficient isn't as good – nor is the power output warranted at year 25. The Maxeon 5 AC line is also available in higher wattages (400W, 410W, 415W).
We don't have indicative pricing at this stage, but as with other SunPower solar panels they will likely be rather pricey – but there's no reason to doubt these will be very good quality panels. While the Performance 3 AC should be significantly cheaper on a cost-per-panel basis than the Maxeon 5 AC given that line's premium nature and higher wattages, how they'll stack up on a cost-per-watt basis remains to be seen.
On a related note, you can compare specifications and pricing of Maxeon/SunPower products with a bunch of other brands in SolarQuotes' solar panel comparison table.
As for availability of the new module, Maxeon says it will start shipping the SunPower Performance 3 AC to key international markets starting this quarter. Australia is considered a key market, so it shouldn't be long before these panels arrive on our shores.