Quebec state utility Hydro-Québec and Lac-Mégantic have formally launched the energy microgrid in the Canadian city's new downtown.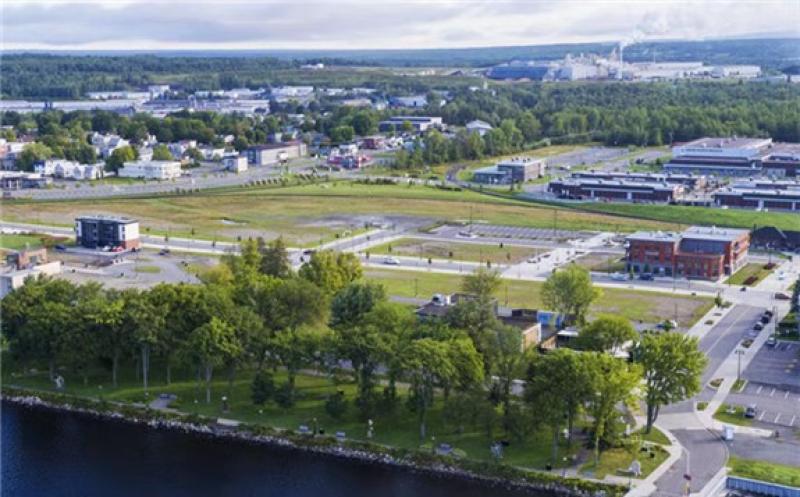 The microgrid, which is linked to Hydro-Québec's main grid and also can operate independently when islanded, comprises nearly 30 interconnected buildings with approximately 800kW of solar panels installed on six buildings and 700kWh of storage batteries.

Other components include fast charging stations for electric vehicles and smart home systems in 20 residential, commercial and institutional buildings.

In the case of an outage, the batteries can supply downtown Lac-Mégantic with electricity for several hours. The microgrid can also store the surplus energy it generates and feed it back into Hydro-Québec's main grid.

"The deployment of a range of clean and renewable energy solutions within Lac-Mégantic's new downtown sends a powerful message," says Sophie Brochu, President and Chief Executive Officer of Hydro-Québec.

"Thanks to the openness and cooperation of the citizens of Lac-Mégantic, we as a society will expand our knowledge of these technologies, which we can then implement elsewhere in Québec to reduce greenhouse gas emissions."

In July 2013 Lac-Mégantic suffered a disaster when a runaway train carrying crude oil derailed at speed resulting in the destruction by fire of buildings in the city centre. In the rebuilding of the centre, the city opted for an innovative approach that would lead the energy transition.

The microgrid, conceived in the rebuilding of the centre, is intended as a living laboratory that brings together leading-edge energy technologies.

Julie Morin, Mayor of Lac-Mégantic, says the city wants to contribute to Québec's energy transition.

"We suffered an unprecedented environmental tragedy caused by factors including fossil fuel use. We had to rebuild better and rebound further. We looked to renewable energies, and innovation quickly emerged as a structuring and inspiring vision for our recovery."

In time Hydro-Québec expects to transpose the microgrid technologies to its 22 off-grid systems to reduce fossil fuel use and emissions.