SET-listed Electricity Generating Plc (Egco), a subsidiary of the state-run Electricity Generating Authority of Thailand, will venture into the energy storage system (ESS) business by partnering with a global company.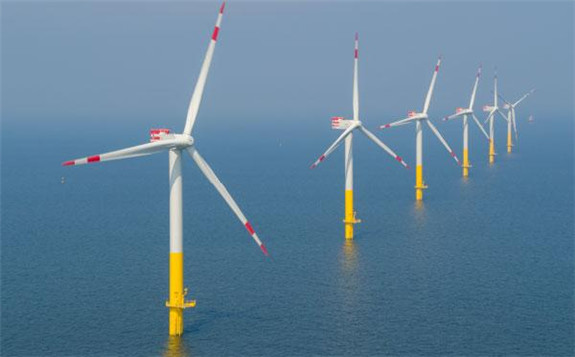 Egco, currently in talks with several firms in the battery industry, aims to become a key player in the ESS supply chain, which covers stationary batteries and batteries for electric vehicles (EVs), said Egco president Thepparat Theppitak.
He declined to name the firms, saying only that the talks are expected to be finalised within the second half of this year.
Egco's move into the ESS business is in line with the National EV Policy Committee's plan to develop EV infrastructure and make Thailand a regional EV production hub.
The state's support of renewable energy development is also another motive behind Egco's decision.
Mr Thepparat said the EV hub plan is a challenge but also not difficult to achieve because Thailand is a regional production hub of internal combustion engine-powered cars.
Egco has also revised its target to have renewables make up 30% of its power generation portfolio by 2030.
Last year, it achieved a goal of having 20% renewable energy.
"Despite fierce competition in the renewable energy sector, we see the potential to grow," Mr Thepparat said.
The company plans to look for opportunities overseas rather than domestically because Thailand is facing a huge surplus of power generation capacity reserve, currently almost 40%, and there will be no new developments of large power plants over the next several years.
Egco currently operates 32 power plants worldwide, with a combined capacity of 6,015 megawatts. Up to 3,296MW, or 54.8%, is generated by natural gas, 1,363MW (22.7%) is produced by renewable energy and 1,356MW (22.5%) by coal.
Mr Thepparat said new power plant projects, scheduled to operate this year, will be in the US and Taiwan.
They include a 972MW gas-fired plant in Linden Cogen in New Jersey and the 640MW offshore Yunlin Wind Farm in Taiwan.
Egco acquired the two facilities in March this year and 2019, respectively.
This year, the company expects to add new power generation capacity of 1,000MW in total.
The company has also allocated 37 billion baht for the capacity expansion for fossil-fired and renewable power plants in Vietnam, the Philippines, South Korea, Taiwan and the US.