After a three-day trial, the second unit of the 160MW Namkong 1 hydropower project, built by China Three Gorges Corporation, began generating electricity on June 29, meaning all units are in operation at project.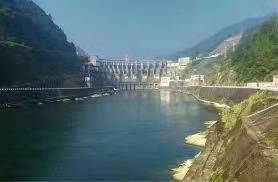 Located on the Namkong River, the project has been built primarily for power generation but will also be used for flood mitigation, irrigation and tourism.

Upon full completion, the project is expected to improve power shortage, stabilize the southern grid and increase employment in Laos, while also pushing the social and economic development and improving local people's livelihood.