Gresham House Energy Storage Fund has signed contracts for the acquisition of a further 425MW of projects from Gresham House Devco Limited of which 275MW is proceeding into construction.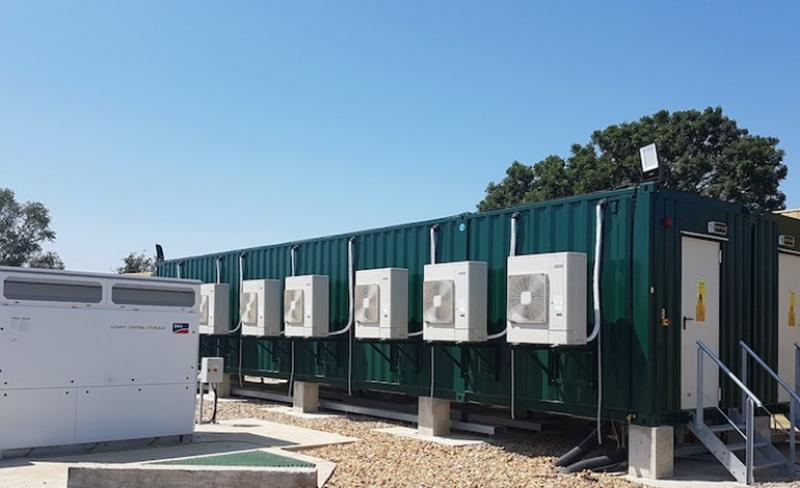 The 275MW of projects entering construction are expected to be commissioned in the first quarter of 2022 and the remaining 150MW will be built subject to funding and other conditions.
The acquisition fully commits the equity funds raised in November 2020.
In addition to the 425MW pipeline, the Gresham House has expanded its exclusive pipeline by a further 427MW, which it aims to construct by the end of the first quarter of 2023, subject to funding and other conditions, with most projects being commissioned by the end of 2022.
To execute its projects Gresham House has announced a proposed placing to raise £100m through an issue of new ordinary shares in the capital of the company at a price of 112.0 pence per ordinary share.
The net proceeds of the placing are intended to finance the remaining two projects comprising the current pipeline totalling 150MW and 90MW from the 427MW subsequent pipeline.
John Leggate, chair of Gresham House Energy Storage Fund, said: "Battery storage is a strategic imperative for the UK to unlock its world-leading carbon reduction targets.
"GRID has the market-leading project origination, construction and operational experience to deliver a substantial part of the country's zero-carbon power infrastructure.
"The prospect of building lower-cost projects over the next 18 months is very exciting in terms of the value this is expected to unlock for our shareholders."
Subject to the overall funding and delivery of the current pipeline and subsequent pipeline over time and including existing projects, the company will own over 1.2GW of operational battery storage projects.