A new programme has been launched to help accelerate the decarbonisation of buildings. The new Zero-Carbon Building Accelerator aims to ensure the achievement of the zero-carbon building sector by 2050.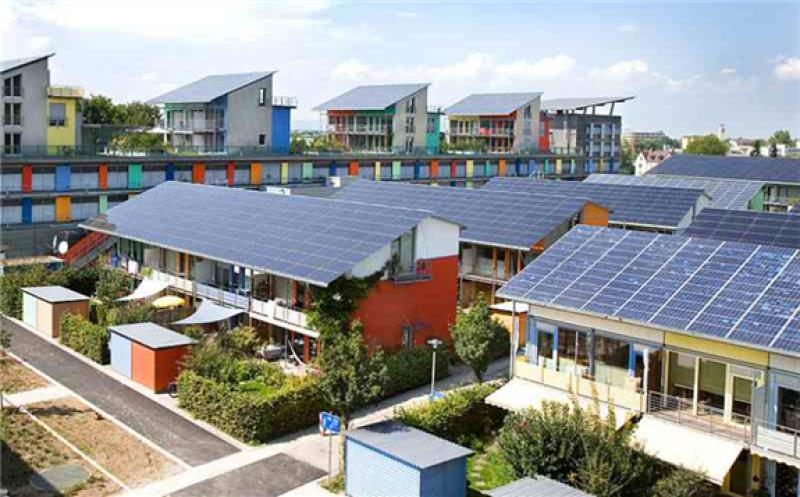 The programme is a result of a partnership between the World Resources Institute, the Global Environment Facility, UN Environment Programme and World Green Building Council to increase the speed of the transition to energy-efficient and zero-carbon buildings globally.
To help governments to decarbonise buildings, the programme will leverage four pillars including:
Outreach: Working with national and local governments to map potential building decarbonisation pathways and adopt public commitments on zero-carbon buildings. The programme will start working with the Colombian and Turkish governments before spreading to other regions. In Colombia, Bogota and Santiago cities will pilot roadmaps set to be developed whilst in Turkey, the cities of Gaziantep and Konya will be helped to improve buildings efficiency.
Dialogue: Exploring how to achieve zero-carbon building commitments through facilitated policy dialogues with national and local governments, utilities, the private sector and civil society.
Planning: Developing and initiating short- and medium-term action plans and long-term national roadmaps linked to nationally determined contributions and other national strategies to achieve zero-carbon buildings by 2050.
Enabling Action: Developing and initiate adoption of policies to support stakeholders to accelerate market transformation towards zero-carbon buildings.
The launch comes at a time the building sector is one of the largest emitter of carbon emissions yet has a huge potential, which remains untapped, to help the world to mitigate climate change, according to a statement. Almost 40% of energy-related carbon emissions come from buildings yet the sector makes up to 58% of urban climate change mitigation potential. Every $1 invested in efficiency alone saves $2 in new electricity generation and distribution costs. Yet despite their extraordinary potential to drive a more sustainable future, 80% of economically viable energy savings in buildings remain untapped.
Carlos Manuel Rodriguez, the CEO of the Global Environment Facility, said: "For people and the planet, we know how important it is not only to improve building efficiency but to reach net-zero emissions.
"The GEF is proud to build on five years of work with WRI's Buildings Initiative and the UN Environment Programme through the Zero Carbon Building Accelerator. Together we look forward to pushing further toward a decarbonized global building sector and supporting new pathways to a low carbon future for ambitious countries and cities alike."