Engie Energy Access and Energy Web are to develop a decentralised finance (DeFi) crowdfunding platform to support electrification in sub-Saharan Africa.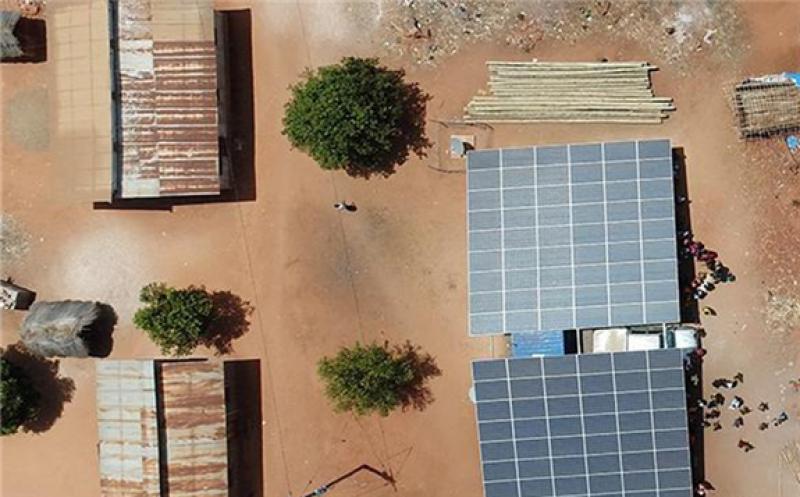 The application will be built on Energy Web's open source stack with the aim to enable investors to provide microloans that support clean energy deployment.
It will support Engie Energy Access's growing development presence in Africa, which extends to nine countries in the west, centre and south of the continent so far.
Engie Energy Access is a prominent off-grid pay-as-you-go solution provider in Africa, being formed in 2020 combining the parent company's solar home system companies, Fenix International and Engie Mobisol and its mini-grids provider Engie PowerCorner into one entity.
"We're excited to bring crypto-based decentralised finance to rural electrification in Africa," said Stefan Zelazny, Head of Software and IT at Engie Energy Access and previously CIO at Engie Mobisol.
"We believe this can accelerate much-needed clean energy deployment throughout the region by connecting impact-oriented investors with unbanked rural customers. Combining the technology that remotely connects and controls our solar home systems with the Energy Web Chain will result in the first smart asset-backed NFT where asset use can be controlled via the chain."
The first phase of the initiative will focus on integrating the Energy Web software tech stack with Engie's platform. The crowdfunding platform to be developed by Energy Web will allow micro-investors to finance the installation of clean energy assets by staking Energy Web tokens, the native token of the Energy Web Chain, in exchange for a fixed interest rate.
This setup should unlock capital from the global cryptocurrency market, bringing a significant new source of funding to clean energy deployment in Africa. To help mitigate the risks, the Community Fund of Energy Web will back this first phase of the platform.
In the second phase, Energy Web will work with Engie Energy Access to give a unique decentralised identifier (DID) to each one of the home appliances and rooftop solars deployed by Engie. This way, credits can be directly added to the appliances owned by locals to support their access to electricity and its services.
Novel solutions such as this are crucial if progress towards the 2030 sustainable development goal for universal energy access is to be made in Africa.
The latest data for sub-Saharan Africa in IRENA's SDG7 progress report indicate there were an estimated 570 million people without access in 2019. Despite the progress made over the past decade with the overall electrification rate rising from 33% in 2010 to 46% in 2019, this figure is little changed over the years indicating the pace is barely keeping up with the population growth.
After the rush of blockchain energy project crowdfunding of a few years ago, the market has matured. Among the initiatives with a solid track record is the Cape Town based Sun Exchange, which has focussed on funding of solar developments for schools and other small business users in South Africa. With over 40 projects to its credit Sun Exchange also has started its first further afield in Zimbabwe.