Shandong Dongyue Future Hydrogen Energy Company signed a strategic cooperation agreement with Ballard Power Systems last week to develop hydrogen fuel cell proton membrane technology, as reported by People's Daily Online.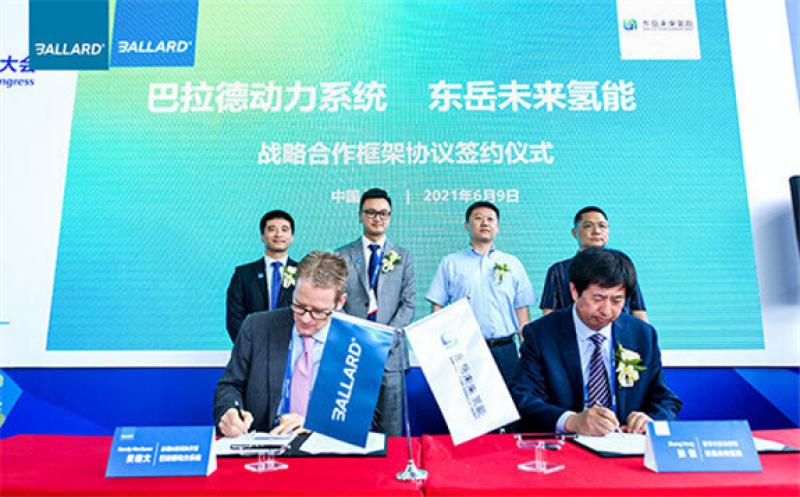 As part of the new agreement, the two companies will carry out close cooperation in development, evaluation, and application of hydrogen fuel cell proton membranes in the future helping to provide clean energy solutions.
This builds on a fruitful previous agreement with Benz-Ford Proton Membrane Fuel Cell Stack R&D Company (AFCC) which also explored the development and utilisation of proton membrane fuel cells.
It is hoped that through this new agreement, Donygue could become a leading, innovative proton membrane fuel cell developer in China paving the way forward in terms of clean energy and clean mobility.
Dongyue Group and Ballard Company became associated in 2004, and the two sides have always maintained close contacts and technical exchanges.
After the establishment of Dongyue Future Hydrogen Energy Company, Ballard Company conducted a systematic evaluation of the Dongyue series fuel cell proton membrane and achieved satisfactory results.
The two parties agreed to carry out further close cooperation and strive to be implemented China's fuel cell vehicle demonstrations and the world's continuously developing fuel cell technology and industry provide first-class innovative products and perfect services.