Wison Offshore & Marine Co. has completed its semi-submersible foundation platform for the Three Gorges Guangdong floating offshore wind power project developed by China Three Gorges (CTG).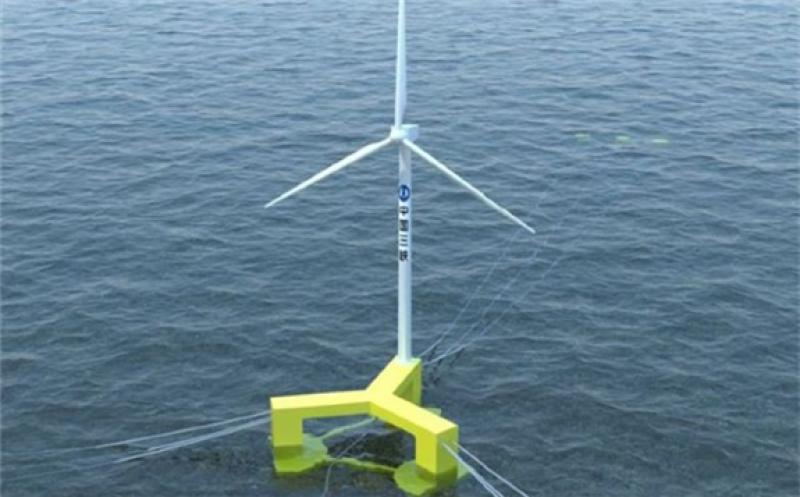 The 9×32-metre semisub platform, able to operate in rough weather conditions such as typhoons, will be used to mount the floating wind turbine and will be linked to the seabed by multiple mooring lines and anchors. Contracting sources say that Wison's sub-structure will be towed to the site in Yangjiang in June to interface with the turbine.
The Three Gorges Project is located 15.9 kilometres off the nearest coast of Yangxi County, Yangjiang, China, an area rich in wind resources. It has a unit capacity of 5,500 kilowatts and can provide clean energy for 30,000 households every year.
The wind farm will cover 67 square kilometres, with water depths ranging from 21 to 26 metres and yearly-average wind speed up to 7.78 m/s. With an installed capacity of 400,000 kW, the farm will be equipped with 73 5.5-MW wind turbines, a 220-kV offshore substation and an onshore central control station. The farm is estimated to generate 1.485 billion kWh of wind power, save 344,000 tons of standard coal equivalent and reduce 590,100 tons of carbon dioxide emissions, creating considerable economic and social benefits.
This project was jointly contracted by Wison and Guangzhou Salvage Bureau, in which Wison undertook the procurement and fabrication work. "Throughout the process of project execution, Wison demonstrated outstanding technical strengths and organizational abilities, and cooperated with all partners to reach an important milestone of the project," said Wu Qiren, Deputy General Manager of China Three Gorges New Energy (Group) Co.
"It is a great honour for us to play a part in this landmark project. We will continue to provide the highest standard of service and escort the project to enter successful production," said Mr Wenxin An, COO of Wison.