Eco Wave Power has signed a memorandum of understanding with Pecem Complex, in Brazil, in relation to a proposed wave power project in the port area.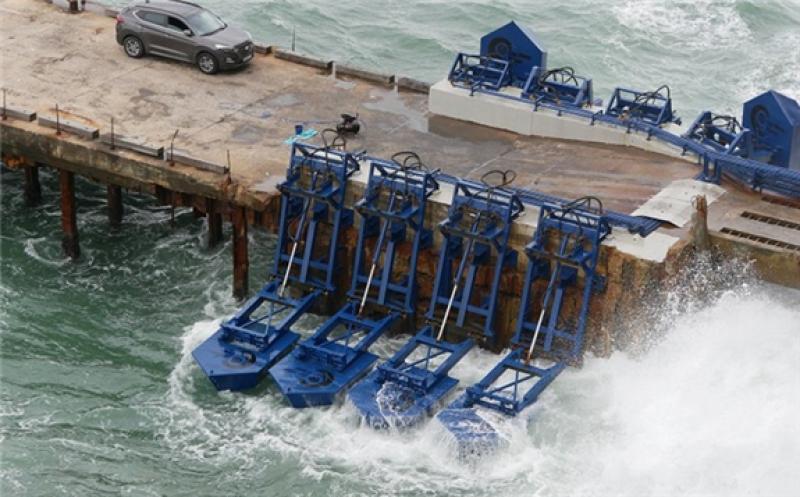 According to the terms of the MoU, the parties are interested in the construction, installation and operation of wave energy arrays with the technology provided by Eco Wave Power, at the facilities of Port of Pecem.
The parties intend to set up an array of grid connected wind energy converters to be installed on the breakwater of Pecem port with a capacity of up to 9MW.
The converters will be redesigned for use in tropical waters to maximise the net capacity factor.
The parties will collect first hand and real-life data and experience regarding onshore wind energy converters' investment, construction, and operation.
They will aim to acquire experience in obtaining permits, compliance with relevant laws and standards for Eco Wave Power's projects in future.
The actions to be carried out in connection with the MoU will serve as a preparatory phase for the implementation of the project and will be accompanied by a dedicated project team, composed of representatives from each of the parties.
The parties will complete a pre-feasibility analysis of the project in the Pecem Complex area, as well as finalise the preliminary development of the project proposal.
Port of Pecem hosted, from 2010 to 2015, the first full-scale wave energy converter prototype in Latin America.
According to a study by the Federal University of Rio de Janeiro Brazil has an estimated wave energy potential of 91.8GW.
The study points out that the conversion of just one fifth of this potential would be enough to supply around 35% of the country's electricity demand.
Another study, from the Federal University of ABC, calculated that only the north-east region, where Port of Pecem is located, would have an estimated ocean energy potential of 22GW.