Indonesia, the world's largest thermal coal exporter, has decided to stop approving new coal-fired power plants with an aim of cutting emissions and expanding renewable energy sources.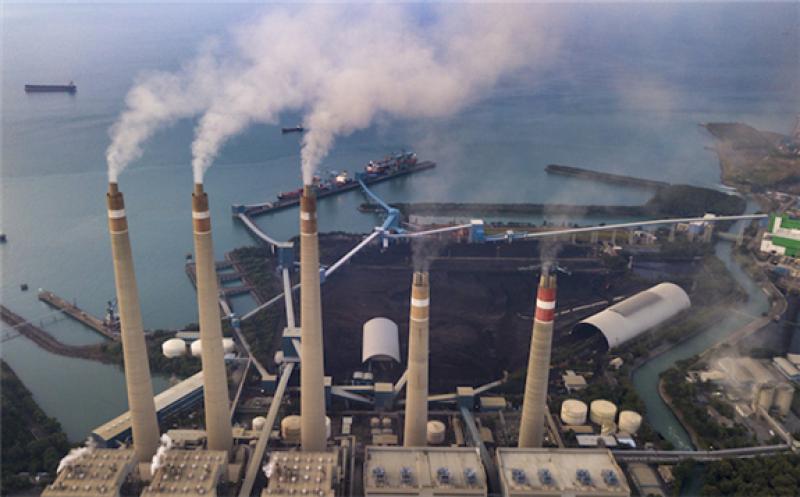 Jakarta will allow the completion of plants that are under construction and those that have achieved financial closure, Indonesia's energy ministry (ESDM) said. The move to stop approvals of new coal-fired power plants is also linked to increasingly tighter global bank funding for fossil fuels.
State-owned utility PLN's draft electricity generation plan for 2021-30 also outlines a shift from new coal-fired power projects. PLN will start retiring sub-critical coal plants over the next two decades with a goal of carbon neutrality by 2060.
Indonesia aims to add 41GW of power generation capacity over the next 10 years but 48pc of this will come from new and renewable energy, while the rest will be based on fossil fuels. Meeting this target will take Indonesia's total capacity to 104GW in 2031.
Indonesia's finance ministry proposed the possibility of creating a carbon tax regulation with broader plans to modernise the country's tax system. This has the potential to directly affect domestic coal consumption, as the tax will target coal-consuming industries from pulp and paper manufacturers to cement producers and power generation. Coal-fired power plants alone account for 70pc of greenhouse gas emissions from Indonesia's power sector.
While coal's percentage share in the country's fuel mix is expected to fall in the future, the actual volume that will be consumed is expected to increase. This is because of an expected increase in future demand from higher electrification and economic growth.
The country's grand national energy strategy that the government is drafting sees coal consumption for power generation expected to reach 205.3mn t and account for 30pc of the country's total fuel mix by 2025, the ESDM said. This share is projected to fall to 25.3pc in 2050, although the actual volume of coal consumed for power generation is expected to increase to 438.8mn t by 2050.
The share of coal-fired power in Indonesia's energy mix increased to 38pc in 2020 from 37.1pc a year earlier, despite the country aiming for a steep reduction by 2025.
Indonesia is targeting to reduce the share of coal-fired power in its energy mix to 30pc by 2025 while expanding new and renewable energy resources. The country is aiming to more than double the share of new and renewable energy in its energy mix to 23pc by 2025 from 11.2pc last year. The share of gas-fired power generation in the mix is forecast at 22pc in 2025, up from about 19pc in 2020. But the share of oil-fired generation is forecast at 25pc by 2025 compared with 31.6pc last year.