South Korean thermal coal imports fell on the year in April amid a likely drop in coal-fired generation, driven in part by voluntary restrictions on the use of state-owned coal plants.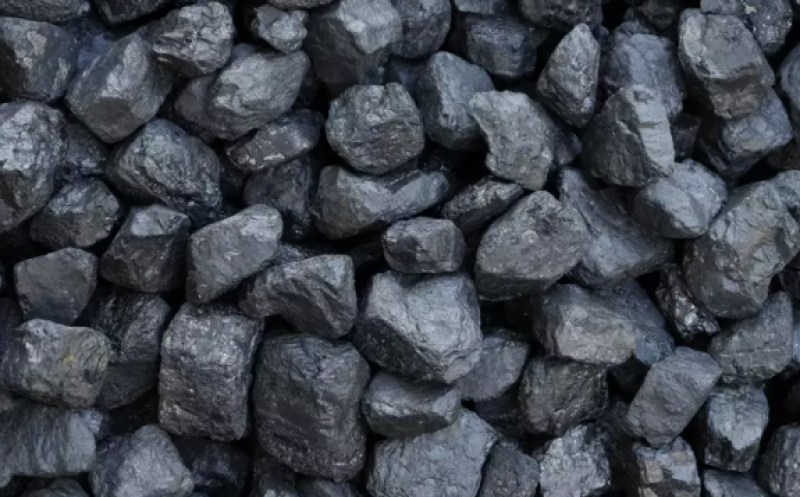 South Korea's thermal coal imports, including lignite, decreased by 14pc — or 1.1mn t — on the year to 6.7mn t in April, according to customs data. This was a 10-year low for the month and down from a particularly strong receipt in March, when imports rose by nearly a third on the year to 8.7mn t.
Generation data for April are not yet available, but an increase in capacity restrictions is likely to have cut coal burn from April 2020.
About 16GW of state-owned Kepco's coal capacity was unavailable in April, according to Argus analysis of Korea Power Exchange (KPX) data, up from 12.3GW a year earlier. Of this, around 1.6GW was owing to voluntary restrictions among the five Kepco utilities.
Based on the Kepco capacity available, Argus estimates that South Korea's coal-fired generation may have dropped by 13pc — or 2.6GW — on the year to 17.9GW last month. This assumes that the available Kepco capacity was run at an 89pc load — the 2018-20 seasonal average — and that private coal-fired generation was flat at 2.1GW.
With nuclear availability also down on the year, gas-fired generation is likely to have grown strongly in April, potentially by around 4.5GW on the year to 17.4GW, according to Argus estimates. State gas incumbent Kogas' sales to the power sector rose by nearly 75pc on the year to 1.4mn t in April, the company said today, which may suggest even stronger growth in gas burn and so lower output from coal plants.
Gas-fired generation costs were generally lower on the year in April but coal-fired costs rose, which, in addition to the coal restrictions, weighed on coal burn and supported gas-fired generation.
The implied tax-inclusive generation cost for a 55pc-efficient gas-fired plant in April was around 83¢/MWh lower on the year at $63.02/MWh, according to Argus analysis based on Kogas' power-sector tariff. But the implied cost for a 38pc coal unit rose by nearly $16/MWh on the year to $54.95/MWh, based on Argus' NAR 5,800 kcal/kg cfr South Korea coal assessment, which rose by more than $35/t on the year to $89.98/t.
Rising gas prices and hotter summer to support coal demand
A year-on-year decline in South Korean nuclear availability in May-July is likely to boost power-sector demand for fossil fuels, especially if power demand continues to recover from last year's Covid-19 disruption and if the summer is unseasonably hot.
Voluntary coal restrictions will limit the upside potential for coal-fired generation, but demand for the fuel may still be supported by the nuclear shortfall, with new coal-fired capacity additions and rising gas prices also a potential tailwind for coal burn.
Construction of state-owned utility Korea Midland Power's (Komipo) 1GW Shin-Seocheon unit 1 is scheduled to be complete in June, while the 1.04GW Goseong-HI unit 1 is expected to start commercial operations this month.
Goseong-HI unit 1 could lift South Korea's coal-fired power generation to around 19.6GW in May, according to Argus analysis based on Kepco coal availability and assuming an 80pc average load at the new unit. This would be only marginally lower than May 2020's 19.7GW coal-fired generation.
In addition, rising spot and oil-linked LNG prices in South Korea could make coal increasingly competitive for power during the peak summer months, when capacity restrictions are expected to be at their lowest.
But beyond July, nuclear availability is expected to grow on the year in August-December, weighing on demand for fossil fuels. The increase in nuclear generation could be particularly strong if Korea Hydro and Nuclear Power's (KHNP) new 1.4GW Shin-Hanul unit 1 starts up as planned in July-August.
Without the new unit, Argus estimates that KHNP's nuclear output could average 19.3GW in the third quarter, up by around 3.3GW on the year.
Coal import mix shifts towards Australia
Firmer freight costs and strong competition from Chinese buyers for non-Australian coal cut South Korean imports of Colombian coal last month, the biggest driver of the overall downtrend.
South Korea did not import any thermal coal from Colombia last month, compared with a 920,200t receipt a year earlier.
Imports from Indonesia and Russia also fell on the year amid stronger competition from Chinese buyers and firm prices, but receipts from Australia rose by 155,800t to nearly 3mn t. But imports from Australia fell sharply on the month and may have been stronger in April, were it not for weather-related rail disruption and broken shiploaders at Newcastle in March, which significantly slowed loadings.