China's installed capacity of producing non-fossil energy will surpass that of coal-fired power generation for the first time in 2021, according to a report released on Friday by the China Electricity Council (CEC), a non-profit trade association representing China's power groups.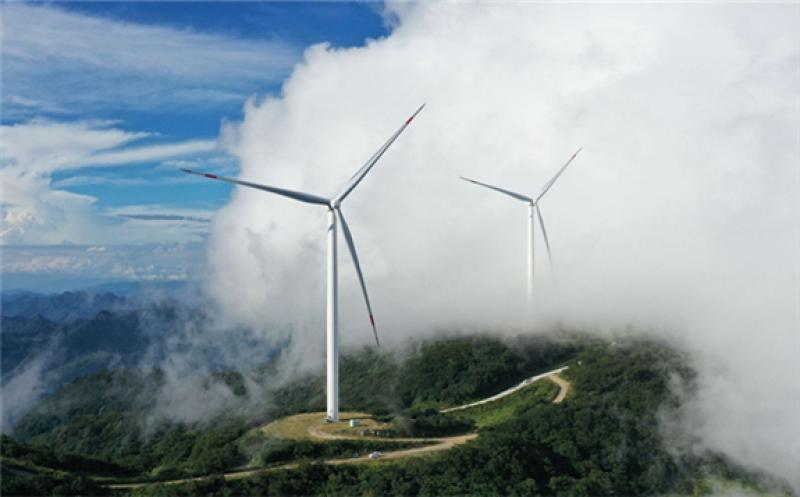 China's installed capacity of producing non-fossil energy will reach about 1.12 billion kilowatts in 2021, accounting for 47.3 percent of the total capacity, the CEC estimated.
Installed capacity refers to the full-load sustained output of a facility.
According to major power companies surveyed by the CEC, they invested 133.5 billion yuan (about $20.6 billion) in the first quarter, a yearly jump of 37.6 percent, of which a staggering 91 percent went to non-fossil fuel power generation.
The CEC estimated that China's newly installed power generation capacity will reach around 180 million kilowatts in 2021, of which about 140 million kilowatts of non-fossil energy power generation capacity will be put into operation.
The industry group recognized that coal-fired power remains a major energy source in China, and called for a stable supply of the black rock in safeguarding the stable supply of electricity.
The installed capacity of coal power generation stood at 1.09 billion kilowatts by the end of March, CEC data showed. The proportion of the total installed capacity fell below half for the first time since the end of 2020, before further dropping to 48.8 percent at the end of March this year, according to the CEC.
"With the carbon emissions peak and neutrality targets set, the green and low-carbon transformation trend in the power industry is gaining momentum," the CEC wrote.
China pledged to reach the CO2 emissions peak before 2030 and achieve carbon neutrality before 2060.
The country aims to bring the share of coal in total energy consumption to below 56 percent this year, the National Energy Administration (NEA) announced earlier this month. The plan also includes rising China's power generation from solar and wind plants to around 11 percent of its total power consumption in 2021.
China ranked first in the world in newly installed wind capacity amid efforts to pursue greener development in 2020, the NEA data showed. Besides wind energy, the country is also a global leader in the production and use of solar energy and hydropower, among others.