Hanwha Q Cells announced on April 21 that it will supply solar modules to South Africa's largest solar power project, which is promoted by the Angolan government.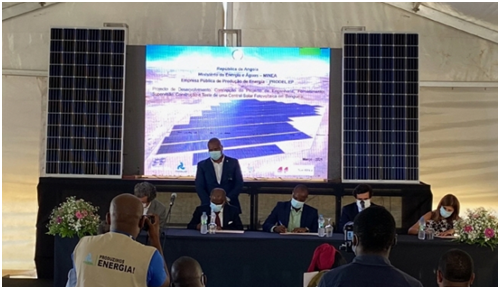 The project involves building seven power plants with a total capacity of 370 MW in six Angolan states. The first plant will be completed in the third quarter of 2022. Portugal's MCA will carry out engineering, procurement and construction (EPC) work. These solar power plants can meet the electric power needs of 2.4 million residents in Angola and reduce carbon dioxide emissions by 940,000 tons a year.
Hanwha Q Cells has been supplying modules to solar power plants constructed through public and private projects in Africa. It provided modules to Senegal, Morocco, and Tunisia through foreign EPC companies in charge of power plant construction and EPC companies in Africa. This time, the company will supply modules to Angola for the first time.
Hanwha Q Cells acquired the right to the 940 MW and 429 MW solar power projects from Spain's RIC Energy in December 2019 and November 2020, respectively. In August 2020, the company secured the right to operate Protugal's 315 MW solar power project combined with energy storage devices.