Haskel has successfully developed, installed and deployed new hydrogen refuelling equipment at Total Nederland in Arnhem, the Netherlands which allows both cars and heavy-duty vehicles to refuel.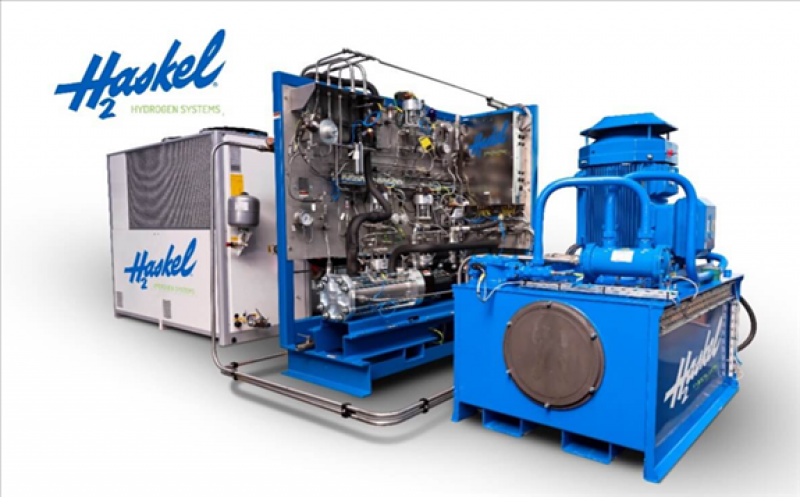 The station has been developed as part of the H2Nodes project, which has rolled out refuelling stations in Estonia, Latvia and the Netherlands, and received a total contribution of €14.5m ($19.9m) from the Connecting European Facility (CEF).
Haskel implemented its new compressor equipment, a hydraulic-drive gas booster called H-Drive, which is core to the station's operations providing both longer and more efficient refuelling operations.
The station provides hydrogen at 700 bar for the refuelling of passenger cars as well as 350 bar to fill up heavy-duty vehicles, such as public transport buses and refuse collection trucks.
The equipment will support rapid and reliable deployment of Total's skidded solution capable of supporting hydrogen powered passenger vehicles, buses and refuse collection vehicles.
This is part of an intentional investment by both Haskel and Total to support a hydrogen refuelling infrastructure in the Netherlands to advance the wider adoption of hydrogen mobility.
Geert Houbrechts, Director of Retail at Total Nederland, said, "This step towards hydrogen mobility is a good example of shared responsibility for the energy transition, and Total Nederland is pleased to take up its role in this energy transition.
"Our ambition is to become net zero by 2050 together with society and to continue to act with our customers to achieve this target."