The top six South Korean shipbuilding companies organized their carbon neutrality committee on April 8 and made a joint declaration to achieve carbon neutrality by 2050.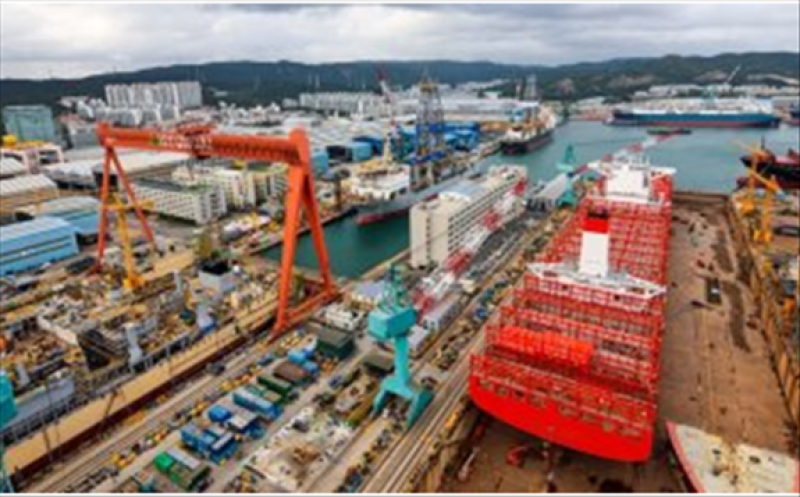 The shipbuilding industry of South Korea emitted approximately 2.08 million tons of greenhouse gases in 2017. Most of the amount is indirect emission attributable to electric power used in various processes. The liquid fuels for trial runs emit greenhouse gases, too.
The government and the companies in the committee, including Hyundai Heavy Industries and Samsung Heavy Industries, are planning to use more renewable energy, replace ship fuels with green ones, and develop energy monitoring systems tailored for shipbuilding processes so that greenhouse gas emissions can be reduced in the industry.