Canada's Terrestrial Energy on 1 April signed an engineering and construction services agreement with Aecon Group to support construction planning for its Integral Molten Salt Reactor (IMSR®), Generation IV advanced NPP. Under this agreement, Aecon will review Terrestrial Energy's construction costs and schedules for IMSR®, as well as undertake constructability, modularisation, and supplier assessments for a broad range of activities including plans for site development and heavy civil construction.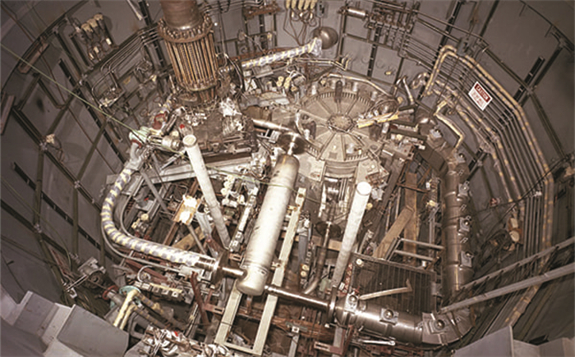 Aecon Nuclear is the largest nuclear constructor in Canada, providing a full spectrum of Engineering, Procurement and Construction (EPC) services, with specialised capabilities that are unique to the nuclear industry. Aecon continues to play a critical role in the ongoing major nuclear refurbishment projects in Ontario. To support the nuclear sector in Canada, Aecon maintains a nuclear quality management system compliant to the requirements of relevant nuclear standards, including CSA Standards, and its nuclear qualifications cover a broad range of specialized engineering and construction services.
"One of our focus areas is to support SMR vendors and SMR deployment, where we can leverage our existing capabilities and resources in this fast-developing market," said Sean Sexstone, Senior Vice President, Aecon Nuclear. "We are pleased to support Terrestrial Energy and look forward to assisting further with the Company's IMSR® power plant needs."
"We are making consistent progress with engineering, procurement and regulatory programs, all needed for the first Canadian deployment of an IMSR® power plant as early as 2028," said Simon Irish, CEO of Terrestrial Energy. "This agreement with Aecon ensures that IMSR® deployment is supported by expert engineering and construction resources, particularly those to confirm construction costs, construction schedule and pre-construction plans."
The 400MWt (190MWe) IMSR power plant operates at high temperatures (600°C) and is 50% more efficient than traditional reactors. It uses a graphite moderator, and standard assay low-enriched uranium fuel with the same level of enrichment (less than 5% U-235) as in conventional nuclear plants.