Indonesian state-owned refiner Pertamina will increase gasoline production at its largest refinery, the 348,000 b/d Cilacap plant, to help meet a shortfall caused by a storage-tank fire at its 125,000 b/d Balongan refinery.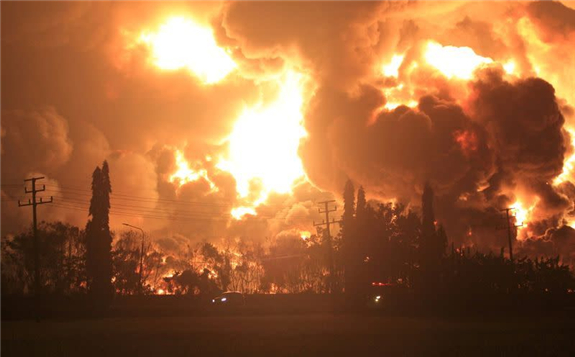 The fire earlier this week affected four oil storage tanks at Balongan. The disruption risked affecting fuel supply to Jakarta and areas in northwest Java but extra supply from the Cilacap refinery will meet the shortfall, the company said.
Cilacap will increase its production of Pertalite gasoline by 20pc to 80,000 b/d and Pertamax Turbo by 50pc to 5,000 b/d. Pertamina's Pertamax Turbo grade has a minimum research octane number (Ron) of 98, while Pertalite has a minimum Ron rating of 90.
Asian gasoline margins rose above $7/bl yesterday for the first time in a year, supported by the Balongan incident and a fire at the 127,500 b/d Wakayama refinery in Japan, as the market anticipates a supply shortfall even after the increase in Cilacap production. The shortfall will be met by maximising tolerance volumes in contracts and raising imports from term suppliers, traders said.
Traders were already expecting a boost to gasoline demand from the peak driving season during the Islamic fasting month of Ramadan, which starts later in April.
Pertamina buys gasoline cargoes on either Argus 92R gasoline spot assessments or Platts 92R gasoline spot assessments, whichever is lower.
This article is reproduced at www.argusmedia.com