Zio-Podolsk has started manufacturing modules for PGN-200M steam generators as part of work to upgrade unit 3 of the Beloyarsk nuclear power plant in the Sverdlovsk district of Russia. Zio-Podolsk is a subsidiary of Rosatom, which said the modernisation work was aimed at extending the operating life of the unit to 60 years.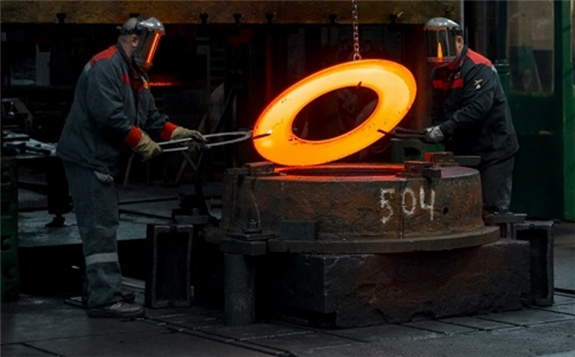 Russian nuclear regulator Rostekhnadzor approved extending the operating licence for the BN-600 fast reactor, which began operating in 1981, by five years to 2030.
A large-scale modernisation programme has been under way at the unit since 2009 and has involved all areas of safety, Rosatom's plant operator subsidiary, Rosenergoatom, said. This has included the installation of a second reactor emergency protection system, an emergency dampening system using an air heat exchanger and a back-up reactor control panel. In addition, a large amount of work has been carried out on the inspection and replacement of equipment, including the replacement of the unit's steam generators.
The unit has three steam generators, each of which consists of eight sections. Each section includes three modules: a vaporiser, a main steam heater and an intermediate steam heater. The modularity of the design makes it possible to quickly replace elements and without stopping the reactor, Rosatom said.
Zio-Podolsk is the only manufacturer of steam generator modules for fast neutron reactors in Russia, and produced those for Beloyarsk unit 3 for the first time in the 1970s.
In addition to the BN-600 reactor, there is the 789 MWe BN-800 fast neutron reactor - constructed as Beloyarsk unit 4 - that entered commercial operation in October 2016. This is a demonstration unit for fuel and design features for the larger BN-1200 being developed by OKBM Afrikantov.