The US Department of Energy (DoE) has set a target to cut the cost of solar energy by 60% within the next 10 years.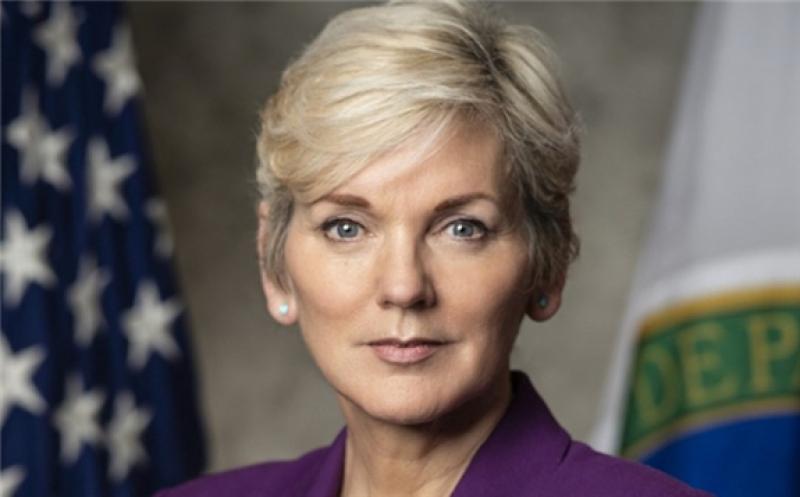 DoE is also providing nearly $128m in funding to lower costs, improve performance and speed the deployment of solar energy technologies.
It said the investments support the Biden-Harris Administration's climate goals and will pave the way for affordable decarbonisation of the energy system and a robust clean energy economy.
DoE is accelerating its utility-scale solar 2030 cost target by five years setting a new goal of driving down the current cost of 4.6 cents per kilowatt-hour (kWh) to three cents/kWh by 2025 and two cents/kWh by 2030.
US Secretary of Energy Jennifer Granholm (pictured) said: "In many parts of the country, solar is already cheaper than coal and other fossil fuels, and with more innovation we can cut the cost again by more than half within the decade.
"This first burst of funding will help us add even more affordable clean energy to the grid, jobs to communities across the country, and will put us on the fast track toward President Biden's goal of 100% clean electricity by 2035."
The new funding – through DoE's Solar Energy Technologies Office – will support advancing two materials used to make solar cells: perovskites and cadmium telluride (CdTe) thin films.
DoE is providing $40m for perovskite R&D to 22 projects.
The aim is to advance perovskite PV devices and manufacturing research and development, as well as performance through the formation of a new $14m testing centre to provide neutral, independent validation of the performance of new perovskite devices.
A further $3m will go to the Perovskite Startup Prize, which aims to speed entrepreneurs' path to commercialising perovskite technologies by providing seed capital for their newly formed companies.
Some $20m will help the National Renewable Energy Laboratory to set up a consortium to advance cheaper CdTe thin-film solar technologies.
"The consortium will advance low-cost manufacturing techniques and domestic research capabilities to increase opportunities for US workers and entrepreneurs to capture a larger portion of the $60bn global solar manufacturing sector," DoE said.
In addition, DoE announced $7m as part of a new funding opportunity for projects to increase the lifetime of silicon-based PV systems from about 30 years to 50 years.
The aim is to improve PV system components, such as inverters, connectors, cables, racks, and trackers.
Funding also goes to promote concentrated solar-thermal power (CSP) projects, with $33m for CSP advances and $25m to demonstrate next-generation CSP plants.