Enel Peru has announced the operation of its new digital substation 175km north of the country's capital city Lima.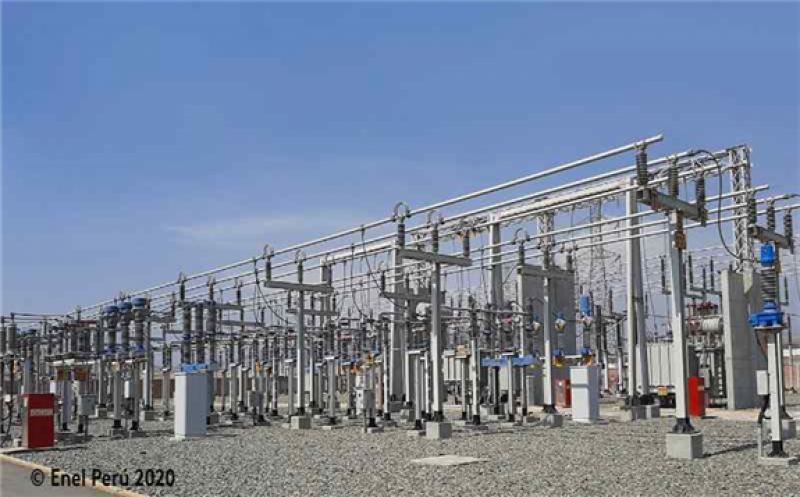 The project is one of the first in Latin America to utilise a digital substation. The $11.2 million project has been implemented by Enel to meet growing energy demand in the Medio Mundo region.
The substation is located on the high and very-high voltage lines corridor and has been delivered under the Automation, Protection and Control grid modernisation deal with Efacec.
The 220/66/20kV substation has an installed power of 50MVA at the 220kV level and 25MVA at 66kV and occupies an area of ​​approximately 15,000 m2.
The project, which took three years to implement, will help Enel to improve the quality of electricity services to over 100,000 houses in Norte Chico de Lima, as well as contribute to the progress of the region and sector development.
The digital substation leverages the Efacec CLP 500 SAS digital architecture platform for an efficient performance, decreased restoration time, as well as decreased lead times during construction or in case of new expansions.
The project is based on an optical fiber network linking the control room equipment (station-bus network) and primary equipment (process-bus network), and has been in partial service since October 2019, on the 66kV voltage level. In December 2020 the 220kV voltage level came into operation, interconnecting with Peru Transmission System Operator substations, therefore completing the integration of the Huacho-Supe line and Huacho-Paramonga line in the national network.
Efacec claims the substation uses 80% less copper cables during construction.
The development follows Enel Peru kickstarting its process to automate its electric substations in 2008.
Marco Fragale, country manager of Enel Peru, said: "The inauguration and launch of SET Medio Mundo represents a milestone for us, especially considering the multiple challenges posed by the pandemic. Medio Mundo is a clear sign of our commitment to the development of the Peruvian electricity sector through relevant investments. It is also a concrete example of our concern to contribute to the development of the areas where we operate, where we bring energy and environmentally friendly technology to improve people's quality of life.
"It is the first Enel Peru facility to have a digital control and protection system, superior technology compared to existing automated facilities. This technology allows [us] to have more technical information in record time, achieving greater efficiency in monitoring and control, which in turn results in greater system reliability and efficiency of operation and maintenance tasks."
This article is reproduced at www.smart-energy.com