German car manufacturer BMW wants to make subsidiary brand Mini all-electric group by 2030, and will target 50% all-electric sales by 2027.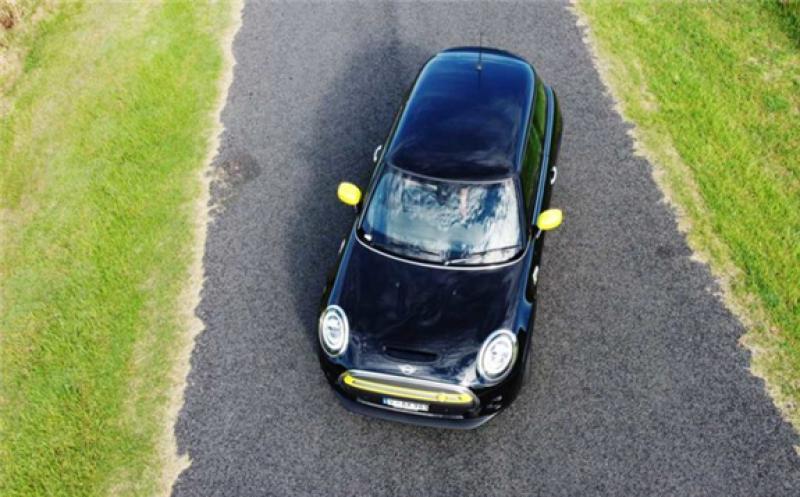 At the company's annual meeting scheduled for Wednesday, BMW boss Oliver Zipse is expected to announce that Mini's last combustion engine vehicle will be released in 2025 as the company prepares Mini to become the company's first all-electric brand.
Mini already sells one pure electric model, the Mini Cooper SE two-door hatch which starts at $59,900 and was released in Australia in late 2020. You can read more about it here and here.
It joins the BMW's other pure electric, the i3 and i3s hatch which both sit just under $70,000, with two more electrics from BMW – the iX and iX3 – expected to arrive locally in the third quarter of 2021. Mini is also planning to release the Countryman plug-in hybrid with 61km pure electric driving range on the local market imminently.
The report, which comes via Der Speigel, notes that Mini's joint venture with the Chinese manufacturer Great Wall Motor will play an important role in the brand's electrification.
The partnership will see the first electric Mini made in China for the local auto market emerge in 2023 with which Mini plans to target urban, technology-savvy customers.
The electrification of the BMW and Mini brands are key to the German carmaker achieving its emissions targets to avoid fines under European vehicle emissions legislation which in 2021 have tightened to stipulate an average of 95 grams/CO2 per kilometre across its fleet.
In the company's recent second half-year report for 2020, it said that an increase in sales by 31.8% to just shy of 200,000 electrified models in 2020 compared to 2019 meant it busted that year's target of 104gm/CO2 per kilometre by five grams.
In Europe, electrified sales now account for 15% of all BMW's sales, and worldwide Mini sold 17,580 units of the Cooper SE in the second half of 2020. The sub-brand accounts for approximately 12.5% of BMW's sales worldwide, or just under 300,000 units.
Other European car-makers have even more ambitious plans to phase out combustion technology.
Volvo, whose sub-brand Polestar is already only electric, has said there is "no future" for combustion engines and will go entirely all-electric from 2030 onwards.
Volkswagen group wants to increase the proportion of purely electric drives in Europe to 70 per cent by 2030, instead of the initially planned 35 per cent. Volkswagen-owned Porsche plans for 80 per cent of the fleet is to be powered by hybrid or purely electric vehicles by the end of the decade.
Daimler boss Olaf Källenius has promised that the previously applicable targets of achieving a quarter of sales by 2025 and half of sales with electric cars and hybrids by 2030 should be achieved early and sharpened.
This article is reproduced at thedriven.io