SP Energy Networks has completed the refurbishment of overhead transmission lines in southern Scotland that will help facilitate the transition to cleaner energy solutions and a greener future.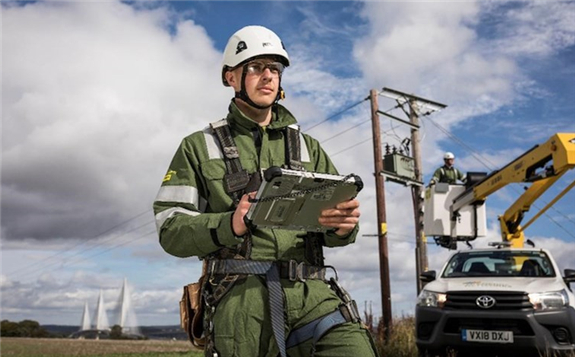 The £30m (€35m) investment has taken place over the past two years to modernise a key section of the UK electricity network, the company said.
Upgrades include the 68km 'V route' line which runs between Galashiels, Hawick and Harker, it said.
The V route carries the main high voltage supply into Hawick and connects directly into the National Grid's Harker substation in Carlisle, transferring electricity around the country.
The overhead line also connects with the local electricity distribution network at key points where substations supply power to homes and businesses in the Scottish Borders area.
The upgrading of this infrastructure is part of SP Energy Networks' modernisation programme to futureproof the electricity network and increase resilience of supply in the area.
Working with its contractor, Keltbray, the company replaced all of the conductors along this line and over 280 towers were inspected and repaired also.
SP Energy Networks SP transmission director Pearse Murray said: "I'm delighted to be able to recognise the completion of one of our biggest ever overhead line refurbishment projects.
"This £30m investment is part of a substantial programme of work we are undertaking across Central and Southern Scotland to modernise our electricity transmission network.
"The refurbished line will, for many years, be an important part of a resilient, reliable and safe electricity network for the tens of thousands of customers we serve across the region.
"Our network is crucial to supporting the country's transition to Net Zero emissions and this investment will help facilitate the adoption of cleaner energy solutions as we build a greener future."