Global demand for seaborne coal fell by around 8pc last year, according to Argus analysis of customs and shipping data for 15 of the world's biggest importers and the EU 27.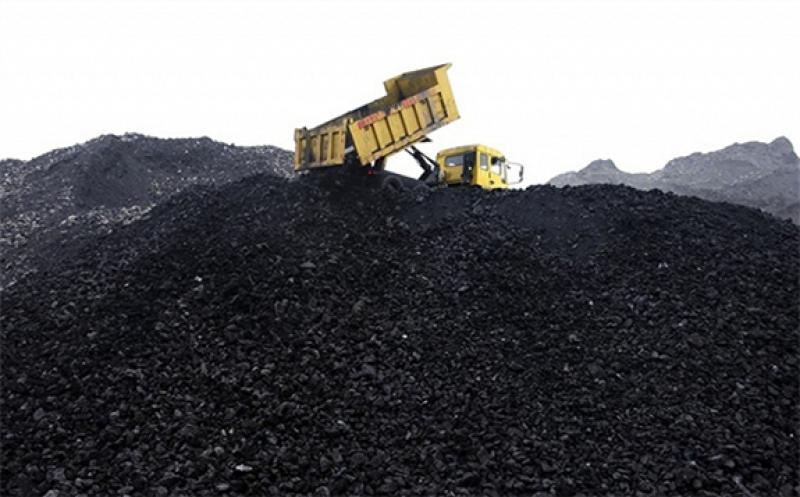 Total thermal coal receipts for these countries fell by 81.5mn t on the year to a four-year low of 922.4mn t. This was in line with negative global economic growth because of Covid-19, which the IMF estimated at minus 3.5pc in its latest World Economic Outlook.
The decline in thermal coal imports was driven in particular by the EU, India, and South Korea, which together accounted for an 81.1mn t drop in shipments on the year to 304.6mn t.
For January-April, 2020's global coal imports were around 2.7mn t/month above the 2017-19 average, but in May-November they were nearly 13mn t/month below the three-year average. Imports rebounded in December as a cold snap in China boosted demand.
Demand for seaborne coal should recover this year as the global economy is expected to grow at by 5.2pc, according to the IMF. But most countries are unlikely to import at pre-2020 levels, limiting any growth in intake.
Argus Consulting's forecasts a 5.6pc increase in imports in 2021, much of which will be driven by growth in southeast Asia and India.
EU leads decline
Pandemic-related economic restrictions weighed heavily on European power demand last year, while strong renewable output and competitive gas prices ensured that coal bore the brunt of the downside.
EU and UK thermal coal imports fell by 39pc on the year to a 32-year low of 53.6mn t, with receipts from Russia and Colombia dropping by 10.2mn t and 4.6mn t, respectively.
Coal-fired generation in northwest Europe rose slightly on the year in December-February as weaker wind output drew more fossil fuels into the mix. But coal remains behind gas in the merit order, which should continue to suppress consumption except for periods of particularly high electricity demand or low renewable output.
Weak demand cut European prices to historic lows in 2020, but a more balanced fundamental picture in 2021 should offer support to prices this year despite the continued weak outlook. European coal stocks are at multi-year lows and Colombian miner Prodeco — which produced 14.1mn t in 2019 — is not expected to resume operations this year.
Asia-Pacific demand to drive coal trade growth
The impact of the coronavirus also dampened Asia-Pacific's coal demand in 2020, led by a 30.7mn t year-on-year fall in India.
Indian power demand was hit hard during the first wave of Covid-19 lockdown measures, with April-June imports falling by around 8mn t/month compared with the same period in 2019. The declines were less severe later in the year, but India's imports have grown on the year in only one month since the start of the pandemic, and high stocks continued to weigh on imports this January, despite rising coal burn. A government drive to reduce the country's reliance on imports and boost uptake of domestic coal could also slow the recovery in Indian imports this year.
Argus Consulting's Seaborne Coal Outlook forecasts Indian import demand recovering by around 17mn t to 170mn t in 2021, although this would still be below 2019's receipts of 185mn t.
In northeast Asia, aggregate coal imports in Japan, South Korea, and Taiwan decreased by 28.7mn t on the year as a result of lower overall power demand, greater nuclear availability and a steep drop in oil-linked LNG prices which supported some fuel switching later in the year. But the drop was partly offset by a 5.7mn t increase in Chinese imports, following record high receipts in December amid tight domestic availability and unseasonably cold conditions.
Imports by southeast Asian countries remained resilient despite the pandemic, with Vietnam taking record-high fourth-quarter seaborne volumes on the back of a sharp economic expansion. Combined coal deliveries to Vietnam, Malaysia, the Philippines, and Thailand increased by 15.9mn t last year, according to Argus analysis, enough to offset the 15.9mn t decline to South Korea.
Coal consumption in southeast Asia is likely to increase further this year as economic growth is projected to return to pre-pandemic levels. The IMF forecasts that Asean economies will expand by 6.2pc in 2021, and Argus Consulting projects that thermal coal imports to southeast Asia will jump by 25.2mn t — or 17.1pc — on the year to 172.5mn t in 2021.
This article is reproduced at www.argusmedia.com