The Hyundai Ioniq 5, the company's first model in its new battery electric vehicle (EV) lineup, is set to become available in selected regions by mid-2021.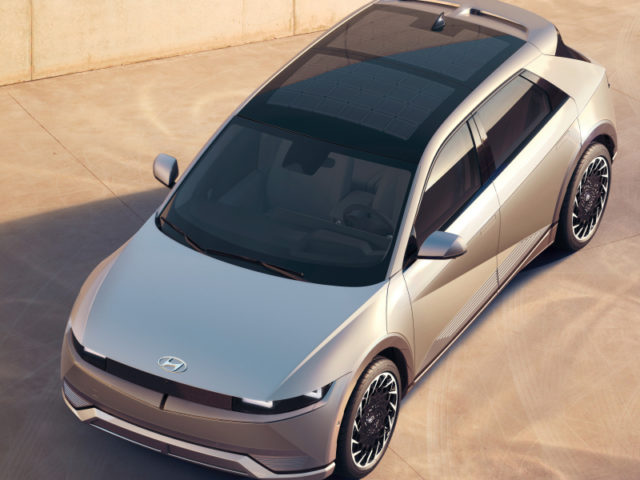 The Ioniq 5, a mid-size crossover utility vehicle, is the first to be built on Hyundai's next generation dedicated battery EV architecture named the Electric-Global Modular Platform (E-GMP).

On paper at least, the Ioniq 5 sounds – and looks – impressive, with "powerful performance" and "unique exterior" and "innovative interior" designs.

A key feature of the platform is the integrated power electric system with 400V/800V multi-charging, claimed a world first. With high speed (350kW) charging, the charge can reach from 10% up to 80% within 18 minutes. Just five minutes of charging is sufficient to provide 100km of range.

Two battery pack options are offered, either 58kWh or 72.6kWh, along with two electric motor layouts, either a rear motor only or both front and rear motors.

At the top of the line-up is an all-wheel drive option paired with the 72.6kWh battery, producing a combined power output of 225kW and acceleration from zero to 100km/h in 5.2 seconds.

The two-wheel drive option paired with a 72.6kWh (long range) battery provides a range up to 480km.

Another new innovation is a 'vehicle-to-load' (V2L) function, enabling the vehicle to charge other electric devices with up to 3.6kW of power, such as electric bicycles, scooters or camping equipment, or even another vehicle or presumably vehicle-to-home.

"A new mobility experience for the next generation – this was the mission from the first day we began this project," said SangYup Lee, senior vice president and head of Hyundai Global Design Center.

Connectivity is an integral feature of the Ioniq 5. The vehicle will come equipped with Hyundai's upgraded Bluelink connected car services that enables control via smartphone or voice.

The Bluelink app displays the vehicle's range, battery state and charging times when plugged into charging points. With an advanced battery management system, drivers can select charging times that best fit their schedule or budget by making the most of off-peak electricity rates.

With remote charging, charging can be started and stopped with the push of a button on the smartphone app.

An augmented reality head-up display also is included, essentially turning the windscreen into a display screen.

Finally a further feature worth noting is an optional solar panel roof, which would supplement the battery and provide additional driving range or power the heating or air conditioning. However, specs and costs have not been made available.

Following the launch of the Ioniq 5, Hyundai plans to expand the line-up with an Ioniq 6 electric sedan and Ioniq 7 large electric SUV.