Planning is underway to build a $20m cutting-edge hydrogen fuel cell production plant in Springfield City, Australia.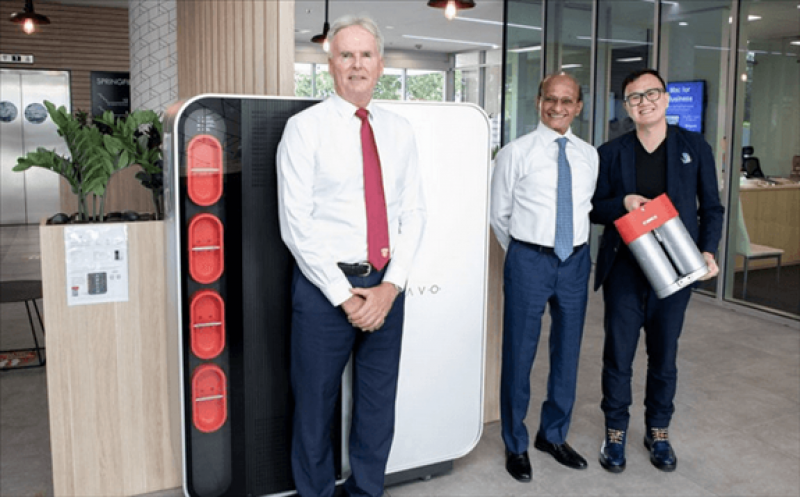 Australian technology and lifestyle company LAVO and joint venture partner Nedstack will develop the facility that will produce fuel cells and LAVO's hydrogen storage technology.
Springfield City is one of the largest master-planned privately constructed cities in Australia, located 28km from Brisbane in Queensland.
LAVO said the facility will be Australia's first to produce the Nedstack fuel cell, a critical component of the LAVO System.
Launched in September 2020, LAVO says its LAVO System is the first and only commercial-ready hydrogen energy storage system in the world designed for everyday use by residential homes and businesses.
LAVO's technology has a storage capacity three times greater and a lifetime more than two times longer compared to market alternatives.
Construction of the facility is expected to begin in the third quarter of 2021, with a targeted timeline for completion by the first quarter of 2022 and start of production later in the same year.
LAVO said it has also agreed to work together with Springfield City Group (SCG), master developer of Springfield City, to identify co-development opportunities in the city, including deployment of LAVO technology across residential, industrial and commercial environments.
This includes integration of LAVO technology into utility scale solar farms developed by SCG.
Deployment of the LAVO System in Springfield City is expected to begin in July 2021 as part of the LAVO pilot program.
"LAVO's cutting edge hydrogen energy storage system will be an important feature to Springfield's Energy Plan," said Maha Sinnathamby, Chairman of SCG.
As our relationship grows, we look forward to exploring many more opportunities to apply LAVO's technology and expertise more broadly to deliver on our strategic nation building initiatives."
The demand for hydrogen technology is booming globally, with investment forecast to increase from US$150 billion annually to more than US$2.5 trillion by 2050.
This article is reproduced at www.h2-view.com