Belgian and Danish transmission system operators Elia and Energinet have entered into an agreement to study potential links between the two countries via an energy island to be built in the Danish North Sea.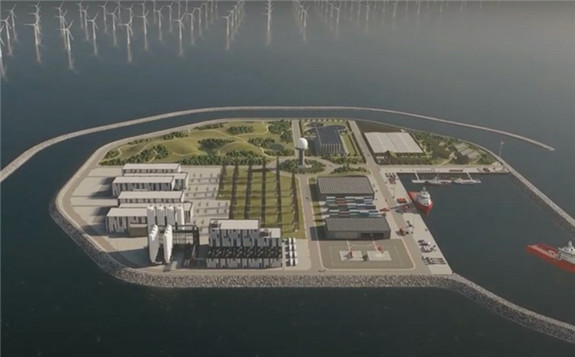 The agreement is a continuation of the political cooperation agreement, which was concluded between the ministers of the two countries last week.

With the signing of the agreement between Elia and Energinet, the energy island in the North Sea is now the centre for studies of three possible electricity connections to Germany, the Netherlands and Belgium, Energinet said.
The Danish TSO is already collaborating with German and Dutch colleagues on studies of similar international connections.

Elia and Energinet will carry out technical and socio-economic analysis of a possible electricity connection between Belgium and Denmark via the energy island.

The agreement is initially bilateral, but the parties will keep opportunities open for other countries in the region to eventually enter into cooperation.

At the beginning of 2022, the studies will lead to a decision being made as to whether the collaboration should continue in a more binding way towards an actual realisation of the connection.

Denmark agreed earlier this month to build an artificial island in the North Sea that will supply 3GW of offshore wind by 2033 and 10GW by the late 2030s.

Elia chief executive Chris Peeters: "The realisation of the Belgian-Danish cable would be an important next step on the way to making our electricity system more sustainable.

"It would be the first time that our country is connected to a new electricity market that is further away than our direct neighbours.

"Thanks to hybrid technology, we will also have direct access to large wind farms in the northernmost part of the North Sea, where there is a different meteorological dynamic than off our coasts.

"It will ensure a high degree of security of supply and help our energy-intensive industry to continue the green transition."

Energinet chief executive Thomas Egebo said: "An electricity connection between Denmark and Belgium via the energy island in the North Sea will be an excellent example that the enormous offshore wind resources in the North Sea can benefit the green transition, not only in countries with a large coastline, but also in the large consumption centres on the European mainland.

"I am very happy to sign this important and exciting collaboration agreement with Elia.

"Belgium will be a completely new electricity neighbour for Denmark.

"But our collaboration with the Belgians is, among other things, on the shoulders of the good and innovative collaboration we have had with 50Hertz to establish Kriegers Flak, as 50Hertz is a company under the Elia Group."