Dublin is trailing a new fuel cell electric bus, powered by hydrogen produced by BOC Gases using renewable electricity from the Electricity Supply Board's (ESB) Ardnacrusha power station.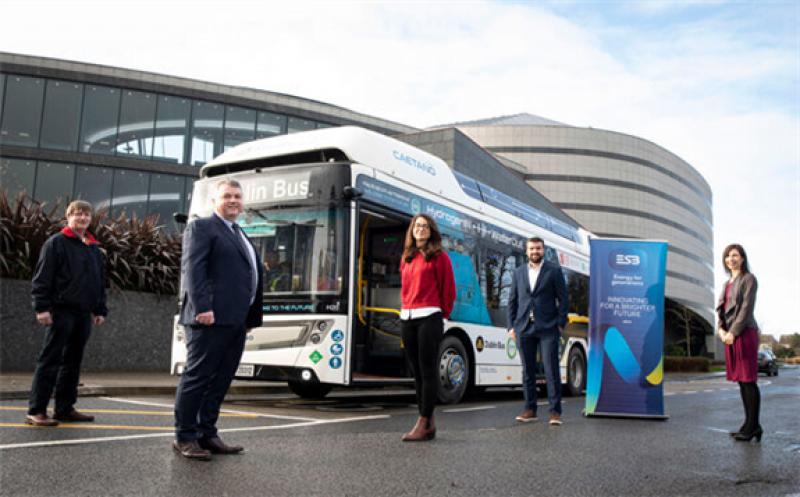 Co-ordinated by Hydrogen Mobility Ireland, the Caetano 'CityGold' prototype bus powered by a 60KW Toyota fuel cell stack, and represents the Ireland's first hydrogen bus to be put into public service.
"It is fitting that the fuel is being produced by electricity from the Shannon Scheme, a project that had a transformative impact on the nation when it was commissioned over ninety years ago," said Aodhan McAlee, ESB Senior Manager, Hydrogen.
"This is cutting-edge technology that promises to make a huge contribution to Ireland's climate goals in the 2020s, specifically in the transport sector."
"Zero carbon hydrogen produced by ESB's growing portfolio of wind and solar generation is a key part of our Brighter Future strategy powered by renewable electricity."
"Green renewable hydrogen enables the further electrification of transport, allowing the full decarbonisation of the transport sector, as well as improved air quality as the technology replaces diesel buses across Ireland."
The trial has been running since early November 2020 and will end just before Christmas 2021.
This article is reproduced at www.h2-view.com