Three types of infrastructure to be key areas for bank, says top official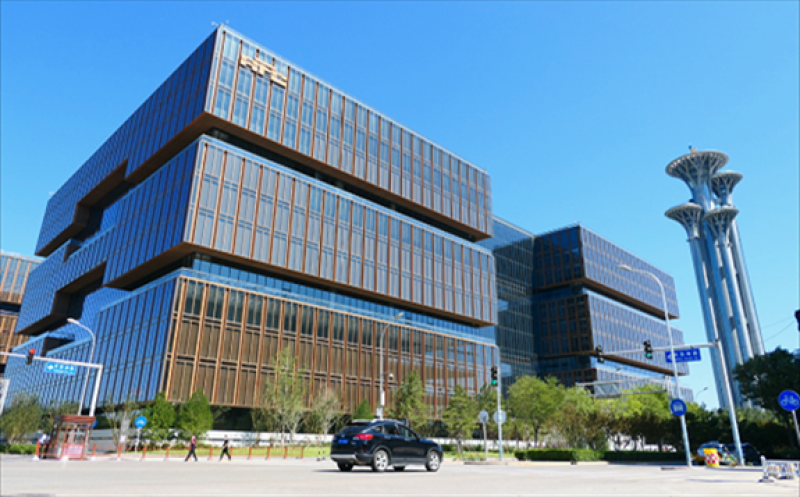 The Asian Infrastructure Investment Bank will increase financing for social infrastructure, green infrastructure and technology-enabled infrastructure, which have been identified by the multilateral development bank as key trends driving infrastructure investment in the coming years.
COVID-19 has disrupted the global production chain and put many economies in jeopardy. Amid the crisis, governments of many countries are reconsidering their approach to growth and development. This could trigger the need for a balanced approach, or a development model, which would place adequate emphasis on social infrastructure, particularly healthcare, said AIIB President Jin Liqun on Wednesday before the bank's fifth anniversary later this week.
Greater and more strategic investments in healthcare are badly needed. The AIIB intends to gradually expand its capacity in social infrastructure to meet the demand, Jin said, adding that the bank should make an analysis of the need to see what is the best approach to make a proper balance between physical infrastructure and social infrastructure.
Responding quickly to the demand of its member countries since the outbreak of COVID-19, the AIIB put $13 billion aside as the crisis recovery facility to support those countries. Last year, the Beijing-headquartered multilateral development bank approved lending worth $7.07 billion to support projects processed under the crisis recovery facility in 19 of its members. Its annual amount of investments approved was $9.98 billion in 2020 and is expected to be roughly the same this year, as the bank is looking at the possibility of financing members who need to purchase vaccines.
"The demand for financing in the areas of healthcare and environmental protection has increased significantly since the pandemic broke out. Multilateral development banks and commercial banks are making plans to increase their investments in these fields, which is a necessary move taken by them in the long run," said Lian Ping, chief economist at Zhixin Investment.
Apart from social infrastructure, the AIIB also highlighted increased investments in climate change mitigation and set a target of ensuring that 50 percent of its overall approved financing by 2025 will be directed toward climate finance, in an effort to explore a new development paradigm that is environmentally smart.
"The AIIB will respond to the investment trends and macroeconomic shifts the world is facing by investing in infrastructure for tomorrow," Jin said, while referring to green infrastructure with sustainability, innovation and connectivity intricately intertwined at its core.
"By investing in sustainable infrastructure, we will unlock new capital, new technologies, and new ways in which we address climate change and connect Asia internally and with the rest of the world."
Globally, many governments have seized the opportunity provided by the pandemic to embed environmental objectives into their recovery packages, including investments in resilience to environmental risks or reductions in carbon intensity, Moody's Investors Service said in a report on Wednesday.
The AIIB will finance infrastructure projects for the future and support the development of selected new technologies, in which it believes investments will be safe and achieve reasonable returns.
During the process, it will also uncover new financing and risk sharing models to entice more private sector organizations to participate, with the aim of increasing the share of private sector projects in its actual financing approvals from around 25 percent now to 50 percent by 2030. This will reduce pressure on the public balance sheet so the bank can promote infrastructure development without continuing to increase public debt, Jin said.