Australian integrated energy company Origin Energy Limited has issued a call for suitably qualified firms to supply and install a four-hour duration battery energy storage system with up to 700MW rated output, at the company's only coal power plant.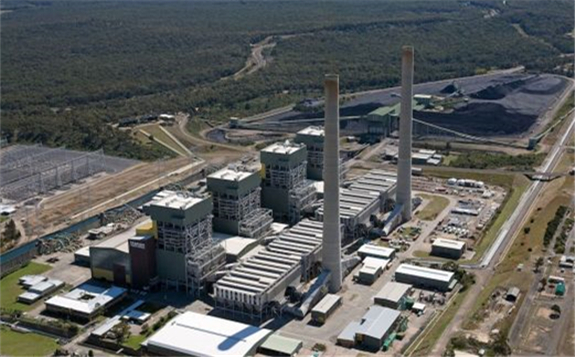 At 700MW / 2,800MWh, it would be double in size of Moss Landing Energy Storage Facility Phase 1, the world's largest battery energy storage system (BESS) in operation today, which went online just a few weeks ago. Meanwhile Australia's largest battery system announced so far appears to be a 250MW / 1,000MWh scheme proposed by utility AGL while analysis firm Cornwall Insight Australia recently found that there are some 7GW of large-scale battery projects either proposed or in the planning process in the country, including around 900MW in "committed and significantly progressed" stages to be completed and online by 2024.
Origin, which owns and operates generation and supply assets as well as a retail energy business, said the project, at Eraring Power Station in New South Wales (NSW), would be built in three phases. The first phase would be built by late 2022, the company said, once a preferred supplier is found from the Expression of Interest Origin sent out today to prospective partners and once required permitting is achieved. It is also contingent on transmission network provider TransGrid approving a request from Origin to connect to the grid via a substation at the Eraring coal plant. Eraring is a 2,880MW black coal plant, which Origin claimed is "one of the most flexible coal generators in the National Electricity Market (NEM)," during an investor presentation given by executives in November.
Greg Jarvis, Origin's executive general manager of supply and operations said that having a "large-scale battery at Eraring will help us better support renewable energy and maintain reliable supply for customers, by having long duration storage ready to dispatch into the grid at times when renewable sources are not available".
Jarvis added in a press release that the battery system's deployment will support the company's "orderly transition away from coal-fired generation by 2032," as well as complementing policy objectives of NSW's state government's energy roadmap. The roadmap's aims include supporting the development of 12GW of renewable energy assets as well as 2GW of energy storage including large "Renewable Energy Zone" areas.
Origin declined to respond to questions from Energy-Storage.news about the project today, including enquiries as to the choice of a four hour duration battery solution, the specific applications the system will serve as well as a planned or forecasted timescale for the completion of all three phases. The representative said that "we are not offering any further comment at this time".
Investor Day presentation offered some clues ahead of today's announcement
Origin's Investor Day presentation in late November outlined a commitment from the company - which reported AU$1,023 million (US$789.35 million) in profit for the 2020 financial year and AU$1,644 million free cash flow - to achieve net zero emissions by 2050.
Also stating that Origin supports the Paris Agreement on climate change "unequivocally," the company could update emissions targets in future to align with the Agreement's goal of limiting global warming to 1.5 degrees centigrade. At present, the company's interim targets include reducing Scope 1 & Scope 2 emissions by 50% by 2032 and Scope 3 emissions 25% by that year, with executive remuneration linked to achievement of short term emissions targets.
Other near-term targets include renewables becoming more than 25% of its owned and contracted generation capacity, while Origin said it has signed around 1,200MW of renewable power purchase agreements (PPAs) since March 2016. However, that growth in renewables has been supported by Origin's "flexible gas powered generation fleet," and while it commits to phasing out coal, plans to continue leaning on gas for flexibility and firming, albeit battery storage will also play an increasing role in the latter application, the company said.
WIth 3,389MW of peaking capacity currently in its portfolio, which the company claimed is "well positioned for the future," Origin anticipates a rise in demand for gas in the low carbon energy transition in the wider Asia Pacific region. The company said it sees battery storage as a means to enhancement of that peaking portfolio, providing "very fast start short duration firming" to capture price spikes and provide grid support, while it continues to explore opportunities to invest in batteries where it is economic and supports its existing portfolio. The company is also investing in numerous hydrogen and other power-to-gas initiatives while in its retail operations it has invested in fast-expanding UK-based smart energy company Octopus Energy.
Indeed, Origin stated in that November presentation that most of its generation sites could support energy storage facilities and the company's plans and proposals going forward include the following new projects and expansions. Note that as the presentation was hosted last year it does not include the size and capacity of the Eraring project announced today:
The company identifies the Eraring site as hosting the transmission capacity to accommodate a large-scale battery system, while elsewhere in the presentation highlighted that replacing the 2.9GW of capacity at Eraring presents an opportunity to invest in capacity - as does the opportunity to replace around 2.1GW of capacity that comes from long-term contracts.