Electricity Supply Board (ESB) has announced almost 100MWh of utility-scale battery storage projects, kicking off its pipeline of projects in the Republic of Ireland.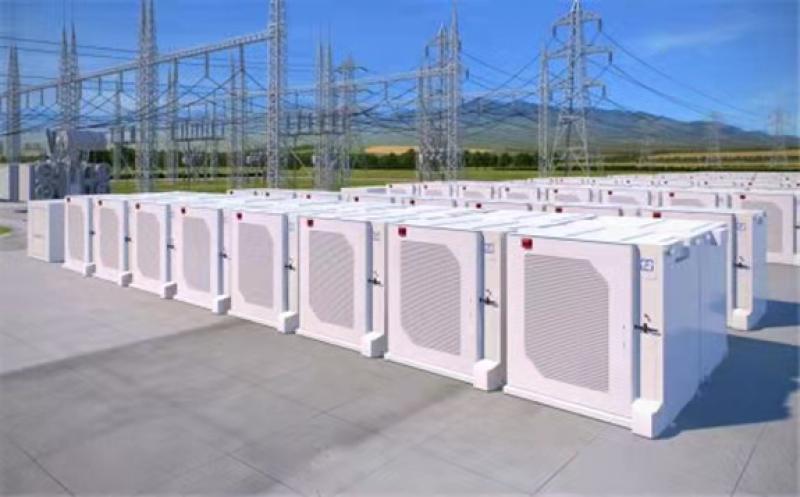 The state-owned energy company is to develop battery energy storage systems at two of its pre-existing sites, one on the east coast at Inchicore, Co Dublin and one on the west coast at Aghada, Co Cork. ESB will work with energy storage technology provider Fluence for both the 60MWh Dublin site and the 38MWh Cork site.

Paul Smith, head of Asset Development at ESB Generation and Trading, said the projects are in line with the company's ambition to lead Ireland's transition to a low carbon future.

"Enabling technologies such as these fast-acting battery projects are crucial to support the grid and will facilitate ever more onshore wind, offshore wind and solar onto the electricity system in the coming decades. These projects mark ESB's first battery projects in Ireland which is another important step on the company's low carbon transition journey, and in doing so, help us lead in the delivery of our national climate obligations."

The sites mark the start of a pipeline of long-duration battery storage project the ESB is planning to deliver, in order to create greater flexibility and aid Ireland in its efforts to reach 70% renewable electricity by 2030.

In 2020, the country saw its first large-scale battery storage projects energised, with Statkraft completing its 11MW Kerry battery storage project in January 2020, the first utility-scale battery project in the country. Following this developers Lumcloon Energy celebrated its 100MW battery storage facility in Co. Offaly being energised December, for which Fluence was also the technology provider.

"Fluence has extensive experience delivering energy storage for the Irish electric grid, from the country's first battery energy storage project to the fastest system response time in the world," said Paul McCusker, vice president of EMEA for Fluence.

"We look forward to working with ESB on projects that will help Ireland meet its ambitious clean energy goals and provide a more flexible, reliable and sustainable power system."

According to research by Energy-Storage.news' publisher Solar Media in April 2020, the Republic of Ireland already had a pipeline of energy storage projects of 2.1GW, with an additional 330MW of projects located in Northern Ireland. Throughout the year this continued to grow, with significant battery storage players targeting the country such as Gore Street Energy Storage Fund, which applied to triple its capacity in the Republic of Ireland, up to a total of 180MW in November.

ESB's technology partner Fluence recently announced that the Qatar Investment Authority sovereign wealth fund has committed to investing US$125 million into the company, with Fluence's joint venture (JV) owners AES Corporation and Siemens retaining around a 44% stake each, meaning Fluence has been valued at around a billion dollars.