The Ministry of Trade, Industry and Energy of South Korea and the Ministry of Commerce of Pakistan had a joint trade committee meeting on Jan. 6. During the video conference, the former requested South Korean consortiums' participation in the Lower Spat Gah and Asrit-Kedam Hydroelectric Power Plant construction in Pakistan.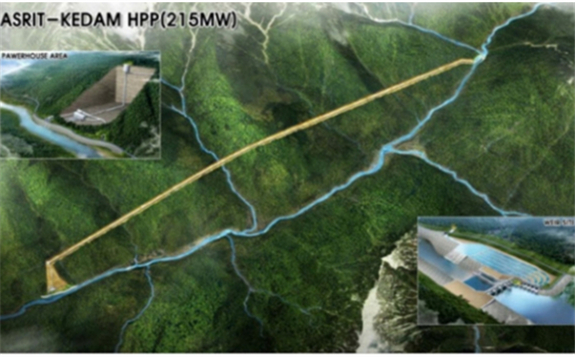 The Lower Spat Gah project is to build a 470 MW hydropower plant at a cost of US$1,076 million. At present, Korea Hydro & Nuclear Power is planning to set up a special purpose company for the project. The Asian Development Bank will provide financial consulting and financing will be on a project basis.
The preliminary construction and main construction are scheduled for next year and 2023, respectively. The construction will be completed in 2029, and then the builder can run the power plant for 30 years. Anticipated are, for example, a long-term power purchase agreement to guarantee stable profits and stake-proportional carbon credits from the power plant expected to reduce 820,000 tons of carbon dioxide a year.
The Asrit-Kedam project is to build a plant with a capacity of 215 MW at a cost of more than US$500 million. In this project, Korea South-East Power signed a memorandum of understanding in 2017 with the Khyber Pakhtunkhwa provincial government.
This article is reproduced at businesskorea.co.kr