The UK's first deep geothermal site, United Downs, has signed a purchase agreement for power and heat produced at the plant. This marks the first sale of geothermal energy in the UK.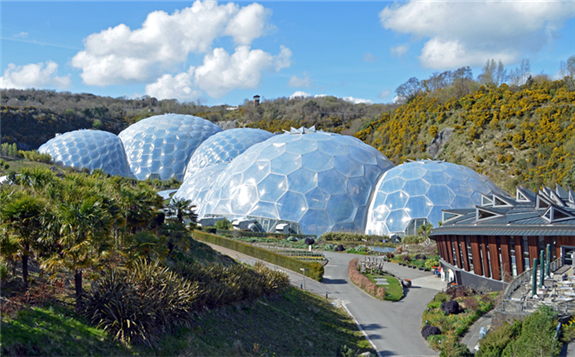 Operator Geothermal Engineering Ltd has signed a power purchase agreement (PPA) with utility Ecotricity. The company will purchase the 3-5MW of power produced at the United Downs site in Cornwall, southwest England. At the same time, local rum distillery will purchase heat from the plant to warm its maturation facility.
The site uses a 5.3km-deep production well, with a 2.4km-deep injection well. These intersect the Porthtowan Fault Zone, approximately 800m west of the site.
Geothermal Engineering founder and managing director Dr Ryan Law said: "We have worked towards this point for many years. The testing we have completed recently on the wells, including the deepest well ever drilled onshore in the UK, shows the significant potential of geothermal energy to supply heat and power, not only at our site but right the way across Cornwall."
The company has also announced its hopes to secure planning for future sites in the next two years. New sites would produce a minimum 5MW baseload, with up to 20MW of heat. The company would require $271m (200m) to develop these projects.
Law continued: "This comes on the back of the recent discovery of high lithium content in our geothermal water. We are very excited for the industry, investment, and jobs this renewable resource could bring to the region."
Small-scale geothermal extraction promises mineral benefits with heat
Mineral exploration company Cornish Lithium currently plans to build a pilot-scale extraction plant at the site. In October, the company doubled its investment target three hours after opening a new funding round.
Lithium prices have increased with the demand for more energy storage and electric vehicles. In September, Tesla CEO Elon Musk warned that global lithium demand would outstrip supply in coming years, even as production increases.
Dale Vince, CEO of Ecotricity commented "Geothermal is a really exciting form of energy that is, as yet, untapped in the UK. We're pleased to be part of this project and to add the power to our customer's energy mix. It has a big role to play in our plans to decarbonise the country."
The PPA came after rounds of successful testing at the site, backed by energy investment company Thrive Renewables.
UK geothermal power has never grown to industrial scales. This comes partly because of comparatively low levels of geothermal heat flow across most of the country. With few exceptions, southwest England holds the most potential for geothermal schemes.
However, mining authorities have made plans to extract warm water from disused mines for district heating projects.
This article is reproduced at www.power-technology.com