The country's first 330kV digital power substation will be commissioned after reconstruction in 2021, BelTA learned from Belarusian Energy Minister Viktor Karankevich on 21 December.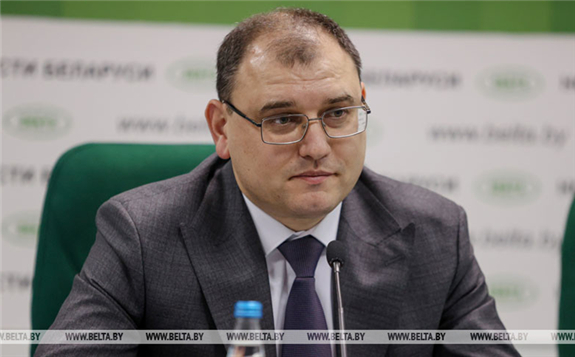 The Mogilev 330 power substation is the first digital power substation in the country's power grid with the voltage as high as 330kV. The project is being actively implemented and the substation is supposed to be commissioned at the end of 2021, Viktor Karankevich said.
Pavel Drozd, Director General of the national energy company Belenergo, explained that digital technologies will make the power substation more reliable and safer to operate. They will also minimize errors of operators and maintenance personnel in addition to reducing capital and operational outlays.
"Digital technologies will allow continuously monitoring the state of the equipment. The power substation's area will be reduced by about 40% after the reconstruction," Pavel Drozd said.
According to the Belenergo director general, digital technologies will be introduced at other installations of the national power grid as well.
The Mogilev 330 power substation is a key one in the Mogilev power node and one of the staple substations of the Belarusian power grid. It plays an important role in supplying electricity to such large consumers as the steel mill BMZ, Mogilevkhimvolokno, Mogotex, Mogilevliftmash, the free economic zone Mogilev, and other ones.