Russia's state-controlled Gazprom has booked considerably more gas transport capacity through Ukraine for January, although overall booked capacity is still set to fall from December.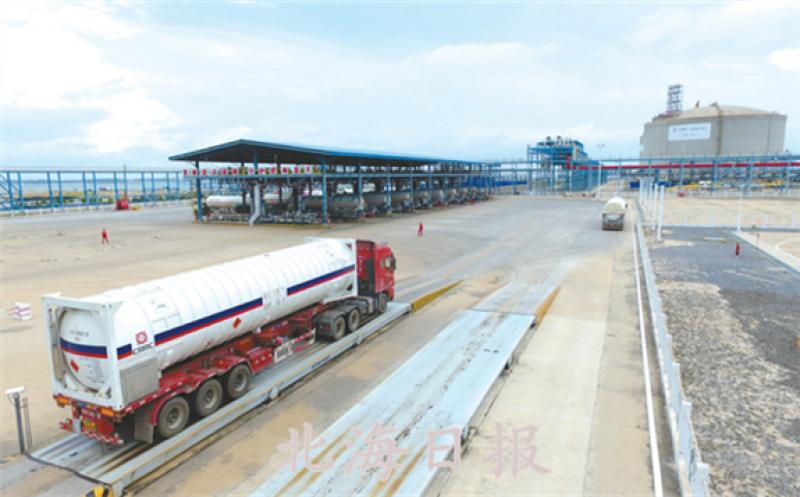 The firm booked an additional 41.2mn m³/d of firm entry capacity at Ukraine's eastern border point of Sudzha at today's auctions, almost all of the 41.6mn m³/d offered by Ukrainian transmission system operator GTSOU. This was well up from the 11.4mn m³/d it had booked at monthly auctions for December.
This lifted total subscriptions through Ukraine for January to 150.8mn m³/d, well above the 109.6mn m³/d booked for the rest of the calendar year but still down from the 189.5mn m³/d booked for December, the highest for any month this year.
And 26.6mn m³/d of exit capacity was booked on to Slovakia at Velke Kapusany, out of 73mn m³/d offered. This was in contrast with previous winter months, when Gazprom's monthly bookings were mostly made for delivery on to Moldova and Romania.
This lifted combined Ukrainian exit bookings towards Slovakia to 93.1mn m³/d, still well down from the 125mn m³/d booked for October-December. More than 152mn m³/d of firm Slovak entry capacity was already booked for all of 2021, down from the nearly 178mn m³/d booked for this year but well above overall Ukrainian exit capacity bookings.
An additional 14.6mn m³/d was booked towards Moldova at Grebynyky and Oleksiivka for January, with about 5.6mn m³/d booked onwards towards Romania at Isaccea-Orlovka I, identical to monthly bookings for November and December (see table).
Gazprom booked 109.6mn m³/d for delivery through Ukraine for 2021-24, down from 178.1mn m³/d for this year, under a five-year deal struck late last year with Ukrainian state-owned Naftogaz. But the Russian firm may not be able to lift its transit as high as in 2020, even if it were to book all available capacity at Ukraine's Russian border.
GTSOU offered only a combined 151.2mn m³/d of entry capacity at its Russian border at Sudzha and Sokhranovka for January, down from 193.1mn m³/d this year. And this was to fall to just 124.6mn m³/d in February-September. If available capacity remains unchanged over the rest of this year, it would allow maximum transit through Ukraine of just 46.3bn m³ for all of 2021, well below the 65bn m³ booked for 2020 and the 50.2bn m³ delivered in January-November.
A turn to other routes
Little available capacity remained elsewhere, with deliveries along the Nord Stream and Yamal-Europe pipelines already at or near capacity, and no timeline available for completion of the planned Nord Stream 2 pipeline.
All of the 104 GWh/d offered entry capacity to Poland from Belarus along Yamal-Europe at Kondratki was allocated, but none at the nearby Wysokoje point — unchanged from November and December bookings. No capacity was offered at Yamal-Europe's exit to Germany from Poland. But subscriptions of 921 GWh/d before the monthly auctions were already not far below technical capacity of 931 GWh/d.
Despite Gazprom booking nearly all the available capacity made available to Ukraine, lower overall bookings suggest Russian exports to Europe could slip in January from December. Flows through Ukraine have held near or at booked capacity so far this month, setting fresh highs for the year (see graph).
The firm may be able to lift deliveries along the second 15.75bn m³/yr leg of its Turkish Stream pipeline. Bulgarian transmission operator Bulgartransgaz has completed the line's continuation on to Serbia, which would allow the Russian firm to redirect up to 10mn m³/d through Turkish Stream and away from Ukraine, rising to 38mn m³/d from September.
Lower aggregate bookings could leave Gazprom more reliant on withdrawals from its European storage capacity in the first quarter of next year than earlier this winter. Sites at which Gazprom holds substantial storage capacity — including the Netherlands' Bergemeer, Germany's Rehden, the Czech Republic's Damborice and Austria's Haidach — have recorded withdrawals on most days this month. But stocks at some sites where the firm holds capacity — including Germany's Katharina — remained untouched or still well above 80pc of capacity.
This article is reproduced at www.argusmedia.com