The energy minister of Brazil has said the country will aim for net-zero carbon emissions by 2060 or sooner – if other countries contribute $10bn per year to the cause.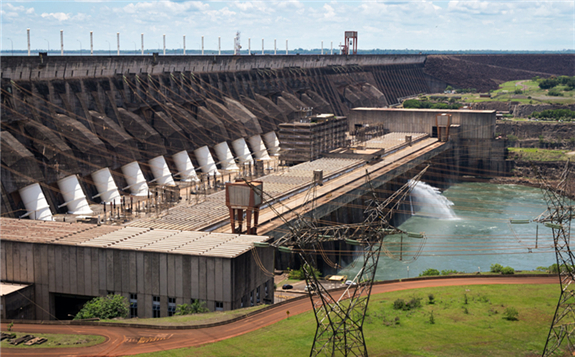 The 'indicative' goal would advance Brazil's previous Paris Agreement target of cutting 43% of its 2005 emissions by 2030.
Brazil generates more than 60% of its electricity via hydroelectric generation, with wind, biofuels, and natural gas each providing between 5% and 10%. According to data from the International Energy Agency (IEA), the country has increased its electricity consumption by over 40% since 2005.
The announcement aligns with Brazilian president Jair Bolsonaro's policy of intense natural resource use within the Amazon, despite protests within the international community. This policy has led to the rapid destruction of the Amazon rainforest.
Opposition groups have said today's announcement acts as a distraction from this destruction. Greenpeace Brazil said the policy has "insufficient" net-zero goals and did not have the "necessary responsibility" for the world's carbon emitters. The Climate Observatory think tank also criticised the "insufficient and immoral climate target".
Earlier this year, a group of investment funds managing $3.7tn in assets warned the government against its moves to open up industrialisation of the Amazon. Since then, Brazilian environment minister Ricardo Salles has moved more cautiously, seeking foreign intervention.
Australia and Iceland strengthen existing net-zero progress goals
Also today, Australia's energy minister has said the country will not require carbon credits from previous climate pacts to achieve its 2030 emissions reduction goal. Previously, this intention had formed a key part of Australia's emissions reduction scheme, attracting criticism.
Australian Government forecasts now predict that by 2030, Australia's emissions will fall to 29% below 2005 levels. This means it would beat its targets and would not need to use carbon credits earned from the 2005 Kyoto Protocol.
Australian states have recently poured money toward renewable energy growth and decarbonisation efforts. As one of the world's largest producers of coal, Australian leaders have previously faced calls for tougher climate targets, particularly after the 2020 bushfires.
Furthermore, Iceland has announced its ambition to reduce its greenhouse gas emissions by 55% in 2030, compared to 1990 emission levels.
Previously, the country targeted a 40% cut in emissions. The nation sources approximately three-quarters of its power from hydroelectric generation, with another quarter coming from five geothermal plants. Approximately 0.1% of the nation's power comes from fossil fuels.
The New York State Pension Fund, the country's third-largest fund, also announced a net-zero target today. It will aim to reach net-zero in its investments by 2040. These announcements come ahead of the anniversary of the signing of the Paris Agreement on Climate Change, five years ago on Saturday.