The 220kV intelligent traction transformer produced by Yunbian Electric in the Hebei section of the Beijing-Xiong Intercity Railway has been successfully installed in the Xiong'an Traction Substation.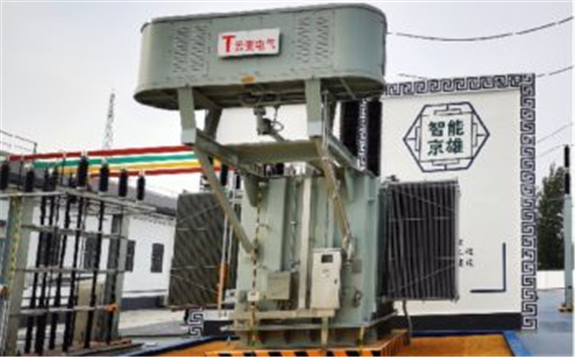 The construction of the Beijing-Xiong Intercity Railway officially started in February 2018, and Yunbian Company undertook the production and manufacturing tasks of 10 traction transformers and 14 autotransformers across the line.
At present, the Hebei section ( Daxing Airport Station to Xiong'an Station ) project is entering the sprint stage and is expected to be completed and opened to traffic by the end of 2020 .
Xiong'an 220kV traction substation, with a total construction area of 7778.43 square meters and three floors of underground structures, is the first sunken traction substation in China's railway and the largest traction substation in China with four main transformers.
The transformer successfully passed 5 shock closing tests , marking the completion of the entire line of Beijing-Xiong Intercity Railway, providing a solid guarantee for the planned opening to traffic.
This article is reproduced at www.powertransformernews.com