LG Chem, the nation's largest battery company, and China's CATL are playing a seesaw game for the top spot in the global electric vehicle battery market.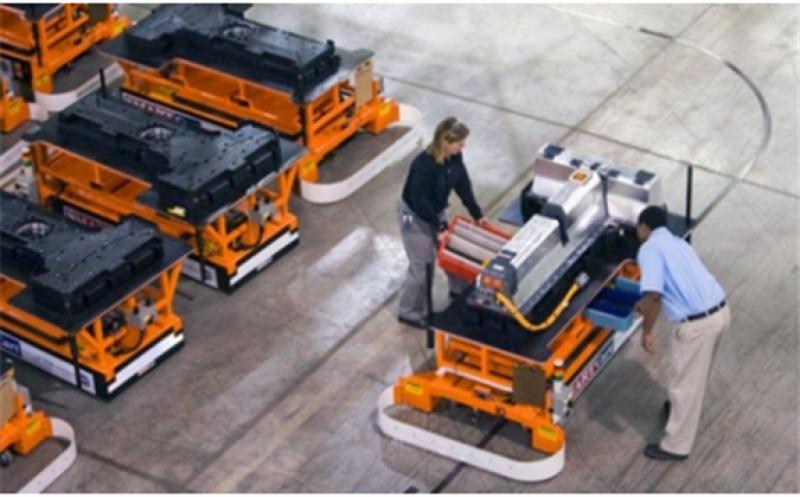 CATL finished first with 19.2 GWh in battery use volume for EVs (EVs, PHEVs, and HEVs) from January to September 2020, beating LG Chem, said SNE Research, an energy market research company on Nov. 28.
CATL's EV battery use accounts for 23.1 percent of the total use (83.0GWh). In the January-September period of 2020, LG Chem's cumulative use hit 18.9 GWh (22.9 percent), falling to second place by a narrow margin with CATL.
Japan's Panasonic came in third with 17.6 GWh (21.2 percent), while Samsung SDI and SK Innovation came in fourth and fifth with 5.1 GWh (6.2 percent) and 4.6 GWh (5.5 percent), each.
SNE Research said in an October report that LG Chem was slightly ahead of CATL in battery use from January to September 2020. Yet the rankings of the two top players were reversed in a report released on Nov. 26, which included additional data.
"The use of CATL batteries increased as sales of electric vehicles loaded with CATL batteries were additionally confirmed in some European countries, and the figures for LG Chem were adjusted as some batteries used for Hyundai Motor's Kona EVs were confirmed to be from SK Innovation, not LG Chem," said an SNE Research official.
In the global EV battery market, LG Chem, CATL, and Panasonic have a three-runner race. Together they account for about 67 percent of the total market. Competition is heating up among themselves for the top spot.
China's CATL maintained its No. 1 position for three consecutive years from 2017 to 2019 based on the solid Chinese battery market. As of 2019, CATL stood first (27.9 percent), Panasonic second (24.1 percent), and LG Chem third (10.5 percent).
Since then, LG Chem had rapidly increased its market share. It ranked first in annual cumulative battery use in March 2020 and has maintained its top position until August.
This article is reproduced at www.businesskorea.co.kr