Hong Kong-based investment manager ADM Capital has received a US$100m seed funding commitment from the Asian Infrastructure Investment Bank (AIIB) to launch a new Asia-focused debt fund dedicated to renewable energy.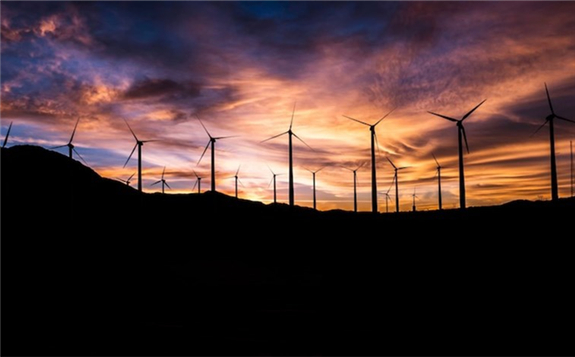 The ADM Capital Elkhorn Emerging Asia Renewable Energy Fund, which is AIIB's first to a private debt fund, aims to address unfulfilled funding needs in the renewable energy sector in Asia.
It will provide medium term, senior and subordinated debt financing solutions to clean power projects and developers.
ADM Capital is targeting a final close of $500m in 2021 and is in discussion with a range of investors seeking to scale up investment in Asia's renewable energy sector.
It said the fund offers investors a "timely opportunity to deploy capital into Asia's fast-growing energy infrastructure while fulfilling positive impact investment objectives owing to the fund's specific renewable energy purpose".
AIIB banking director general Dongik Lee said: "Our commitment at the outset will demonstrate to potential institutional investors the compelling opportunities in financing smaller companies working in the renewables sector in emerging Asian countries.
"This group typically finds it difficult to attract capital from traditional sources like commercial banks due to their small size, complex risk profile and their need for a structured financing solution."
ADM Capital co-founding partner and joint chief investment officer Chris Botsford said: "ADM Capital was a pioneer in Asia's private credit market and is the leader when integrating sustainability into the underwriting process. Renewable energy credit is the natural strategic expansion for ADM Capital.
"We are excited to be partnering with the AIIB, mobilising capital for the region's entrepreneurs in their bid to deliver modern and essential renewable energy solutions to the region.
"There is intense pressure for companies and governments to meet the rapidly growing public demand for decarbonisation strategies across Asia Pacific economies.
"We intend to leverage the skills of our senior investment team and their private market expertise, ADM Capital's origination networks and the deep energy sector experience of our specialist investment staff."
In July ADM Capital recruited Nicolas Le Clerc as managing director of renewable energy.
He was previously an energy banker in Asia for over 18 years.
Le Clerc said: "Demand for electricity in South-east Asia is expected to more than double by 2040, with solar, wind and hydroelectric power expected to account for the bulk of the increase in capacity.
"ADM Capital's private lending expertise is uniquely suited to working with renewable energy entrepreneurs.
"By focusing on an underbanked segment of the market, the Fund can generate returns exceeding those available from traditional infrastructure debt instruments such as bank loans or bonds."