Toyota Australia has today (17th Nov) confirmed it will deliver the next-generation hydrogen-powered Mirai to select business and government fleets from the first quarter of 2021.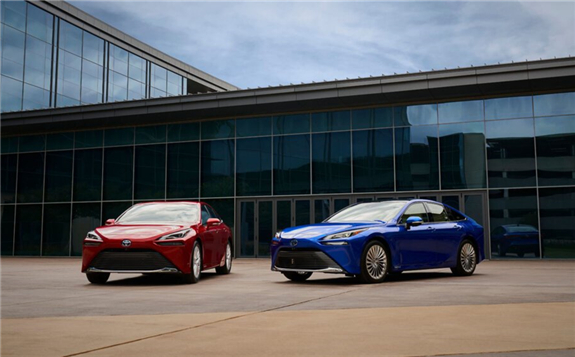 To be unveiled in Japan next month, the new Mirai boasts performance and efficiency improvements to the fuel cell system and expanded on-board hydrogen tank capacity to increase driving range.
In a statement, Toyota Australia said its first deliveries of the new vehicle will coincide with the commissioning of a solar-powered hydrogen production site and refuelling station supported by ARENA at Toyota's Centre of Excellence in the Melbourne suburb of Altona.
Sean Hanley, Toyota Australia's Vice-President of Sales and Marketing said the induction of the second generation Mirai is the next step in achieving local acceptance of fuel cell electric vehicles, following trials of the first-generation model by a wide range of clients.
"Toyota is committed to accelerating the popularity and diversity of electrified vehicles that reduce CO2 emissions and air pollution," he said. "The best way to demonstrate the long-term viability and environmental benefits of hydrogen-powered fuel-cell electric vehicles is to supply cars to local industries and governments that share our vision of a zero emission future."
"All-new Mirai brings together Toyota's unrivalled experience with electrified vehicles and our integrated approach to an electric future. EV technologies we've developed over more than 20 years – including batteries, motors and advanced energy-management software – are fundamental to the production of many types of electrified vehicles, including FCEVs."
This article is reproduced at www.h2-view.com