In Thuan Nam district of Ninh Thuan province, Vietnam, households and businesses now receive a boost in power transmission following the successful commissioning and energization of a 500kV power substation.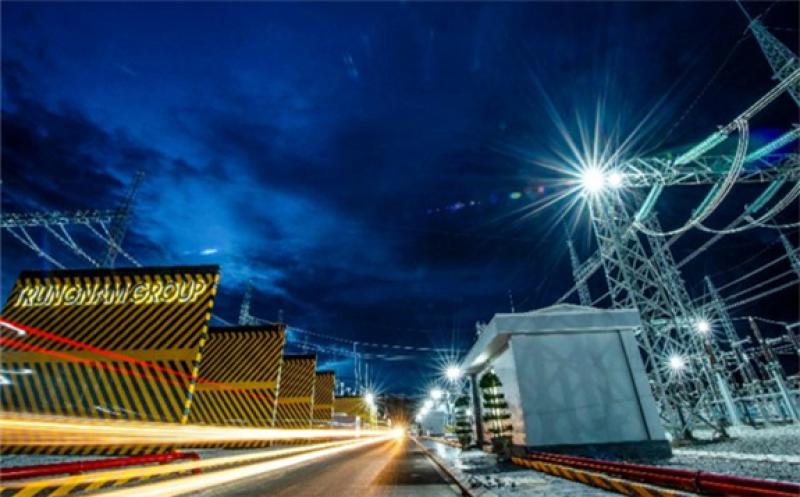 The substation consists of 500kV power transformers, circuit breakers, instrument transformers, coils and distribution transformers – all supplied by Siemens Energy.
The power transformers are the Sensformer units, which, fitted with connectivity and intelligence, offer access to real-time digital data for optimised operation.
The Sensformers power transformers supplied for this substation, By Siemens Energy that is fitted for connectivity and intelligence
This commissioning had proven to be a remarkable feat by the local Siemens Energy project team having accomplished it within an extremely tight timeline in order to meet the Feed-in-Tariff (FiT) deadline, as well as under extraordinary circumstances of the prevailing COVID-19 situation.
Remote approaches had to be deployed via video conferencing, while a technical specialist was also mobilised to Vietnam to provide support.
The project was urgently needed for the grid development in Ninh Thuan province and its surrounding areas, as the transformer banks can transmit enough energy to electrify two provinces and cities.
The substation will crucially support electricity generated by a 450MW solar power plant located nearby in Quan The Village of the mentioned Thuan Nam district, built by the customer, Trung Nam Group.
Mr. Nguyen Tam Tien, CEO of Trung Nam Group, said: "This is an important milestone because we are unlocking more than 1 billion kWh of potential energy from renewable sources alone. In addition, this project helps to integrate power from the South Central Coastal grid, and also from abundant renewable energy sources in Ninh Thuan and Binh Thuan provinces.
"It helps to efficiently use surplus energy generated from existing renewable power plants, which could otherwise be damaging and substantially costly for the plant owners.
Head of Transmission Products and Systems Asia Pacific Hub, Mr. Steve Loo, adds: "The health and safety of our employees are of utmost importance for us. Thus, the team had to operate under special precautions to protect everybody against COVID-19. We are thankful that everything worked out well."
"I would like to express my high appreciation for the local Vietnam team and all factories involved who have worked tremendously hard to ensure the project's success. We are extremely proud of the team's achievement that will certainly augur well for future collaborations with the customer," he said.