RENERA LLC, a subsidiary of the TVEL Fuel Company and Rosatom's integrator for energy storage solutions, has organized the first electric kart race in Russia. MINI class race cars were equipped with lithium-ion batteries manufactured by Rosatom. The race was organized together among racers of 9-11 years old at the Izhorets karting track in Kolpino, Saint-Petersburg.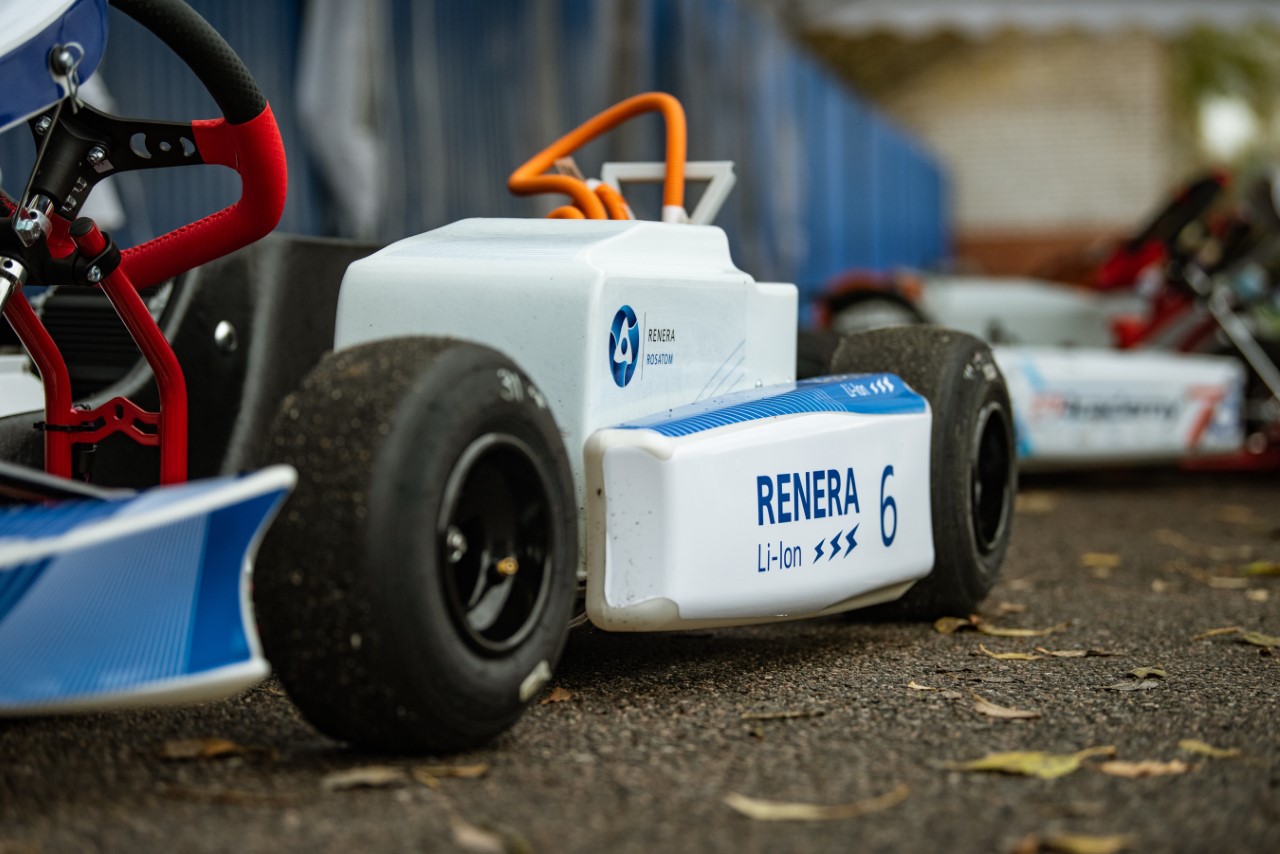 Ten 10 kW electric karts equipped with RENERA batteries participated in the competition. Compared to petrol-fueled cars, these karts are more dynamic and maneuverable on the race track. Unlike gasoline karts, electric ones have no exhaust - this solves the problem of air pollution and unwellness of young sportsmen, which is especially important for indoor karting circuits. The transition to electric vehicles opens up new opportunities for both rental karting and professional teams.
RENERA batteries have been developed with capacity of 40 Ah (ampere-hours) and designed to keep the kart going in racing mode for at least 20 minutes. The battery is fully charged in two hours. If necessary, the battery may be quickly changed to a charged one, so that the kart would continue the race.
"This kind of Russian-made equipment has become possible due to the rapid development of energy storage systems. Today's race has shown that there is a great potential for development of an environmentally friendly sport with growing popularity. We are sure that RENERA energy storage units have great potential for implementation not only in karting, but in other types of electric vehicles", commented Emin Askerov, Director General of RENERA.
Lithium-ion batteries are the optimal solution for energy storage both from technical and economic point of view. They are sealed, do not require maintenance and special rooms for charging and have a long service life. The high power density of lithium-ion batteries make them lightweight and compact. RENERA batteries are manufactured to high safety standards, similar batteries are used in electric passenger vehicles and electric vehicles of the world's largest manufactures.