Offshore engineers Apollo have supported Bombora's plans to take its Floating mWave wave energy device into deeper waters by co-locating with offshore wind farms.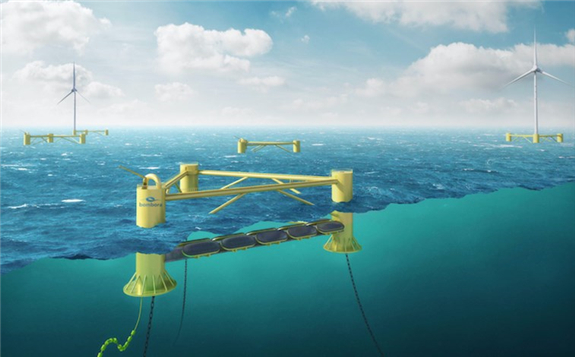 Apollo has completed a study to advance the design of the Floating mWave platform structure and provide supporting data for Bombora's cost of energy analysis.
Bombora managing director Sam Leighton said: "Accessing higher wave resource climates offshore is part of the strategic plan for our mWave product.
"We see a gap in the market where either co-location of both wind and wave platforms and the integration of wind and wave onto a shared platform can boost the output and cost efficiency of offshore power projects, supporting the advancement of this emerging global growth market.
"I'm delighted that Apollo have been working with our team to drive forward our plans to optimise mWave's floating offshore performance and extend its application into this new market."
Apollo marine and offshore director Nigel Robinson said: "Apollo bring extensive experience of engineering solutions for the challenging offshore environments targeted by wave energy converters.
"The team have been delighted to support Bombora again, and to help their mWave technology towards its full potential."
Bombora has also continued to progress its project with the Offshore Renewable Energy Catapult's Marine Energy Engineering Centre of Excellence.