China's State Power Investment Corp (SPIC) has officially launched the CAP1400 reactor design following 12 years of research and development work. Also referred to as Guohe One, the 1400 MWe design is intended to be deployed in large numbers across the country, as well as for export.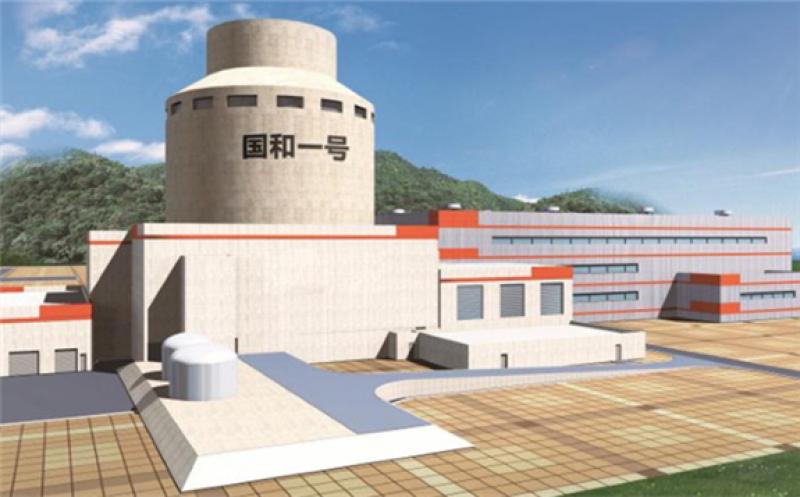 The CAP1400 is an enlarged version of the AP1000 pressurised water reactor developed from the Westinghouse original, with consulting input from the USA-based company.
Zheng Mingguang, SPIC's chief engineer and the main designer of the CAP1400, told reporters yesterday that development of the reactor had successfully broken a number of "technological monopolies" with, for example, the main pumps, valves, pressure vessels, steam generators, reactor internals, control rod drive mechanisms, large forgings, nuclear-grade welding materials, 690 U-shaped pipes and other key equipment. All the key materials have achieved "independent design and localised manufacturing", with the overall localisation rate of equipment reaching more than 90%. Once mass production of the CAP1400 starts, the project cost can be reduced by about 20%, he said.
In September 2014, the Chinese nuclear regulator approved the preliminary safety analysis report of the CAP1400 design following a 17-month review.
Construction of two demonstration CAP1400 units is under way at Huaneng Group's Shidaowan site in Shandong province. SPIC noted the construction design of the CAP1400 demonstration project is now 99.2% complete.
SPIC is promoting the Guohe One brand for export and is discussing potential partnerships with countries including Turkey and South Africa, Hao Hongsheng, general manager of SPIC's nuclear energy department, told the Global Times. He said the technology will be competitive in the global market with a relatively high degree of safety and low costs.
In May 2016, the CAP1400 design successfully passed the International Atomic Energy Agency's Generic Reactor Safety Review. This review is not a clearance process but a review of the quality of the safety documents identifying strengths, weaknesses and gaps. International use of the CAP1400 is still dependent on meeting country-specific standards and requirements, but passing the IAEA safety review will make this process easier.