The construction of the 40 megawatt (MW) Upper Chameliya Hydropower project in Darchula district has started.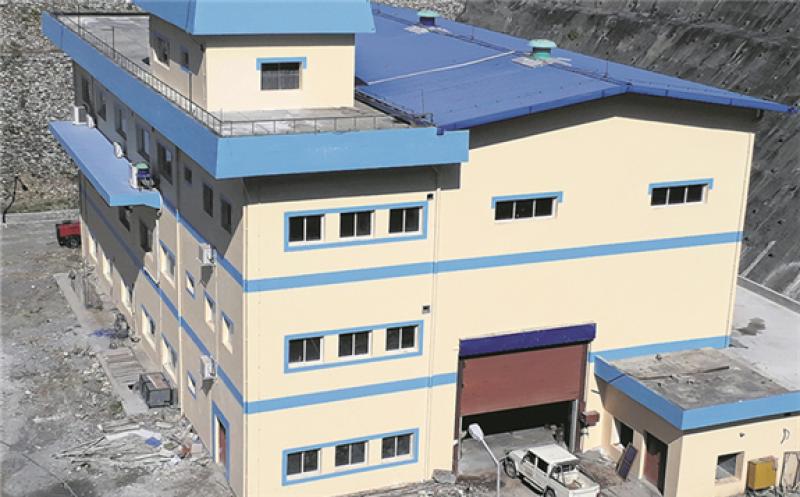 The project in Chameliya River that flows through Sudur Pashchim Province, Darchula district, Api Mountain and Marma Rural Municipality, will be carried out by Api Power Company. The dam of the project will be constructed at Okhal of Api Himal Rural Municipality and the water from the Chameliya River will be rerouted with the help of a 6 kilometer-long 3.2 meter diameter penstock pipe. According to the project, a powerhouse will be constructed at Ghattegadh and the generated 40 MW electricity will be brought to Walanch Substation through a 16 kilometer 132 kV transmission line and will be connected to the national grid.
The project will generate 264.1 million units of electricity annually. Of the electricity generated, 30 percent will be generated in the six months period of winter and the remaining 70 percent will be generated in the six months period of monsoon.
The project aims at earning Rs 1.62 billion in the first year by selling electricity. The company has stated that the income will continue to grow at an annual rate of three percent for eight years.
The project will be built with an estimated investment of Rs 7.40 billion. According to the company, it is planning to issue rights shares to its stakeholders to secure 30 percent of the total investment which accounts for Rs 2.22 billion in two phases.
The company signed a financing agreement with Himalayan Bank for the financial management for the remaining 70 percent investment on Sunday. A consortium of Employees Provident Fund, Rastriya Banijya Bank, Nepal Bank, Nepal Bangladesh Bank and Century Commercial Bank has been prepared for the flow of loan for an investment of approximately Rs 5.18 billion.
The company has received approval from the Securities Board of Nepal for the issuance of rights share of Rs 567 million in order to raise the capital from the shareholders for the construction of the project.
This article is reproduced from myrepublica.nagariknetwork.com