A final five megawatts (MW) of battery storage has been commissioned at South Somerset District Council's (SSDC) site at Fideoak Mill in Taunton.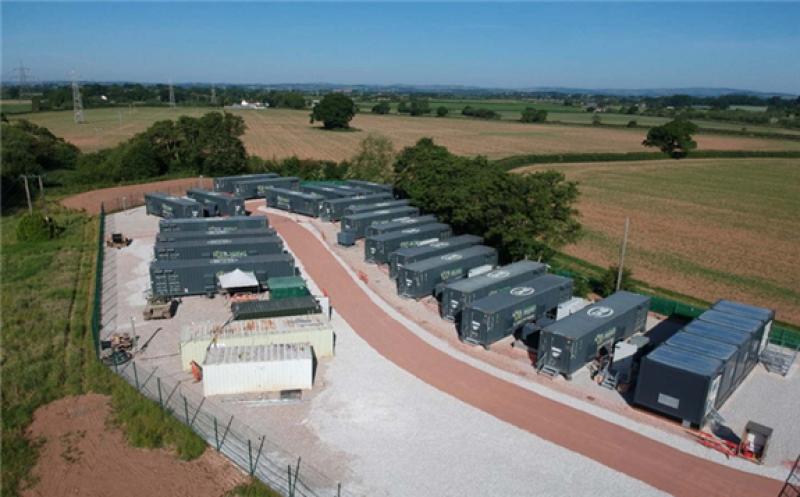 The additional £2.5m investment brings the site's total capacity to 30MW, which claims to be the UK's largest council-owned battery storage site.
Grid balancing services
Global energy technology company Kiwi Power's proprietary hardware, Fruit, was installed on all 22 battery units so that the site can provide grid balancing services to National Grid. According to SSDC, it can now participate in any of the UK's 15 flexibility energy markets.
Kiwi Power said it will use its co-optimisation approach to ensure the best ROI for the council with the revenue being used to sure up public services.
"Councils across the UK are seeking to make the most out of their sustainability and carbon emissions investments as they seek to meet increasingly stringent targets. "Landmark projects such as Fideoak are vital for demonstrating how investments in battery storage and renewables are value-adding and income generating" Thomas Jennings, head of optimisation at Kiwi Power.
He continued: "With rapidly changing market dynamics, SSDC will be relying on our co-optimisation team to ensure that the £12m asset always participates in the right market at the right time so that it delivers the maximum return possible for the investment."
The site is unusual in the fact that the site controller must be able to simultaneously shut off all batteries with immediate effect in response to a constraint signal from Western Power Distribution, reports Kiwi Power.
To facilitate this, it developed a solution based on its proprietary technology that could interpret the incoming signal and simultaneous dispatch it to each of the 22 units on site.
"Our partnership with South Somerset District Council and Kiwi Power has worked extremely well. The 30MW Taunton Battery Energy Storage System is the first of several very exciting joint ventures with local authorities and private sector investors that Opium Power is progressing to deliver stability to a sustainably powered grid," added David Owen, director of Opium Power.
"The UK has already accepted that we must adapt our electricity generation system to be carbon zero compliant by the use of renewables, and indeed the Government has legislated for it. Grid scale battery storage is the essential required component to stabilise the inherently unstable and non-dispatchable energy generated by solar and wind."